Comedian Hamish Blake Announces His Engagement to Zoë Foster on Twitter!
Hamish Blake and Zoë Foster Are Engaged!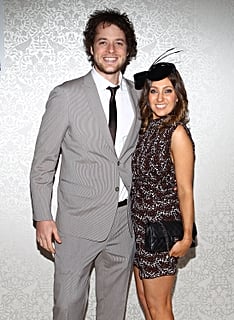 Comedian Hamish Blake has made things official with girlfriend Zoë Foster, announcing on Twitter that the pair recently got engaged! "Highlight of 2011? Proposing to @zotheysay! Couldn't be happier. She LOVED the rock. And said yes by the way. H." The comedian ended the Tweet with a funny picture of a real rock replacing a ring on Zoe's hand. The pair have been an item since early 2010 after co-authoring the dating book Textbook Romance together. Seems like the cute couple took their own advice — congrats!