Country Star Carrie Underwood to Take On Her First Movie Role in Soul Surfer
Carrie Underwood Is Ready For Her Big Screen Close-Up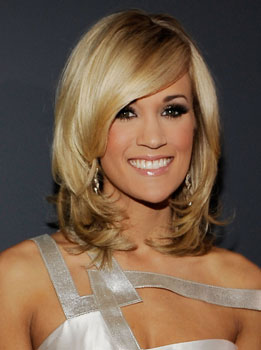 Taylor Swift may have stolen the spotlight from country cuties everywhere this year, but Carrie Underwood is right on her blond trail. The former American Idol is taking a page out of Swift's book and making a move to the silver screen in the upcoming indie drama, Soul Surfer.
The movie is based on the autobiography of Bethany Hamilton, a dedicated young surfer who lost her arm in a shark attack but still went on to beat the odds and win championships. Helen Hunt, Dennis Quaid and AnnaSophia Robb will also star, with Underwood set to play a church youth leader.
I'm kind of relieved that Underwood will be playing a supporting character—not that I don't have any faith in her acting skills, but pop stars don't always succeed when they try to dive right into leading roles (that's right, Glitter, I'm looking at you). I can definitely see Underwood being well suited to the movie biz, though, and to be perfectly honest, I'm kinda surprised it took this long to happen.
Are you interested in seeing Carrie take a break from belting out country tunes, or do you wish all these singers would stay behind the mic where they belong?