Courier Mail Viral Birth Notice From Kai Bogert's Mum
"Loving You Is the Easiest Thing in the World": The Aussie Note That's Gone Viral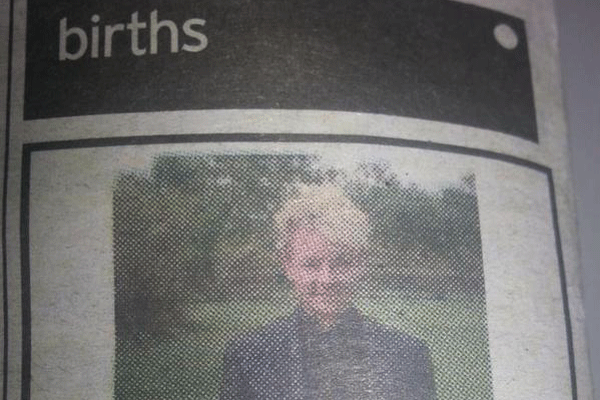 If you were on social media last night, chances are you saw this picture floating around. If you didn't, get your tissues ready: a family in Queensland has made the most beautiful show of affection for their son, Kai. The Bogert family of Jimboomba welcomed a daughter, who they named Elizabeth Anne, in 1995. Over the course of time, the now-19-year-old identified as a male and changed his name to Kai.
Kai told his parents a few days ago that he no longer identified as female, and to show their support, mum Yolanda took out a lighthearted classifieds ad in the local paper:
In a world that's not yet equal, "coming out" can often be met with a less-than-desirable reaction, so this touching tribute to a much-loved son is even more remarkable. And as if it's not a totally moving story already, The Courier Mail spoke to Kai after the fact to see just how much of an affect the ad had on him. "I am so happy with what she has done," he told the paper. "This last week has changed everything for me. I am still me but I am more me than I was a few days ago and feel free." Sob, sob, sob. We need more people like the Bogerts.