Crazy Rich Asians Movie Review
Crazy Rich Asians Is So Much More Than a Movie
When Crazy Rich Asians hits cinemas on August 30, it will be the first major studio film to feature a full Asian and Asian-American ensemble since 1993's The Joy Luck Club. Ever since it was greenlit, this has been an element that has fuelled much of the film's furore, something that's only exacerbated in the weeks leading up to its premiere.
And rightly so. Kevin Kwan's bestselling novel of the same name centres on New Yorker Rachel Chu, who travels to Singapore to meet her boyfriend's beyond-wealthy family. It is unapologetically a rom-com, and more pertinently, unapologetically about a modern Asian experience, with plenty of expressions, nuances and traditions — many particularly unique to South-East Asian culture — shaping the characters and setting.
As someone with Malaysian-Chinese heritage, Crazy Rich Asians struck a chord with me from the start. Ask any Malaysian or Singaporean and there's a certain pride to be had in being from the region that's different to just being 'Chinese'. So personally, the most important element in seeing it brought to life on the big screen was that it be authentic. Not a tacky, diluted portrayal of the culture or an experience of it best catered to the taste of a mainstream white audience, but one true to what a local would live. And I'm so happy it was.
In a time when diversity and representation are particularly woke buzzwords, they've easily become watered-down concepts and mere boxes to be ticked. A different race here, a different body shape there and the job is done. But representation isn't just about diversity for diversity's sake, it's about adequately investing in telling these stories because they are worthy, not just background noise. Importantly, Kwan and director Jon M. Chu were adamant that Crazy Rich be distributed via a traditional studio, passing on an impressive Netflix deal where Kwan "could have moved to an island and never worked another day."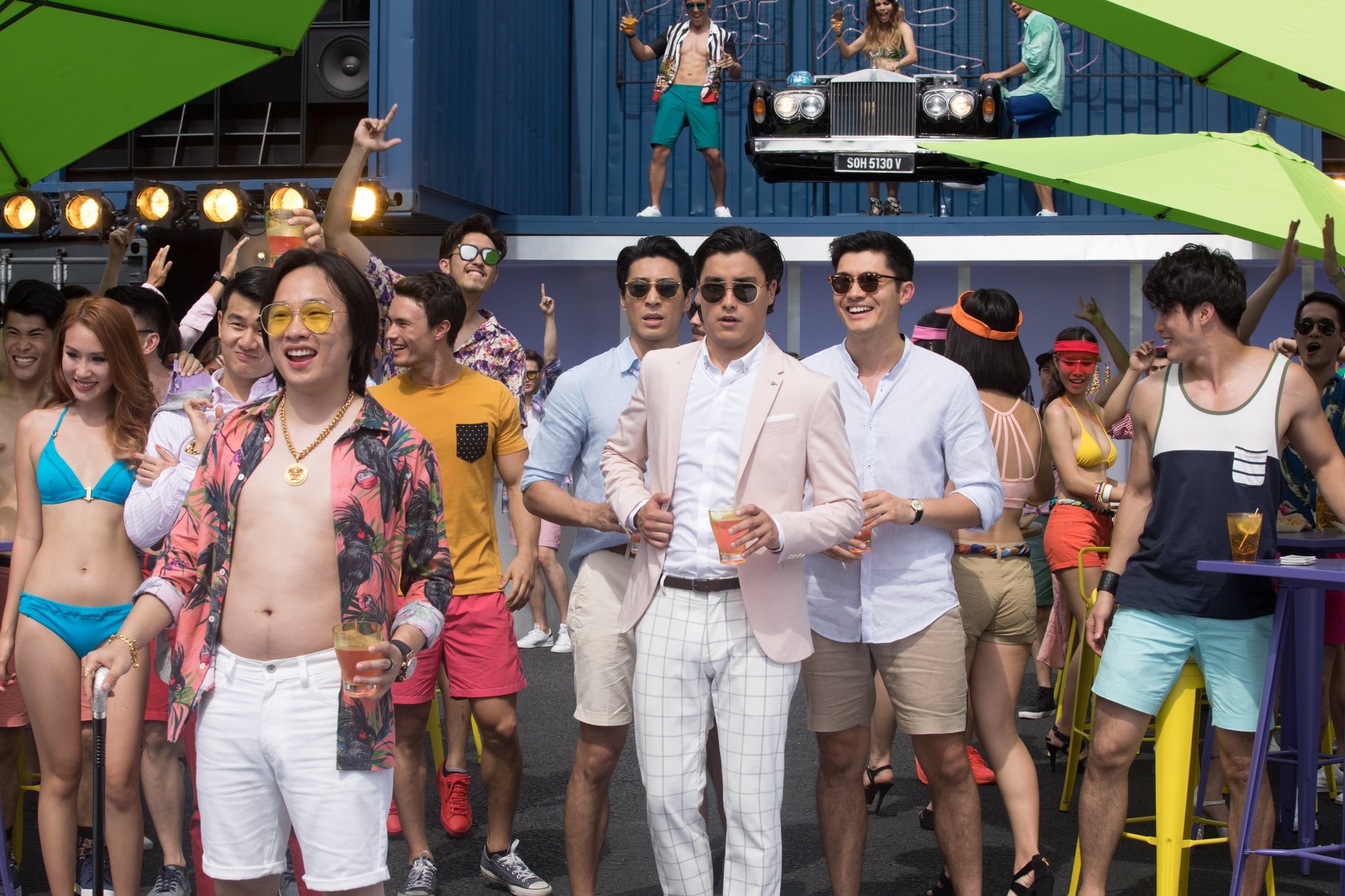 As a film adaptation, Crazy Rich is all the best elements of Kwan's novel in a fun, two-hour bonanza. It's upbeat, colourful and well-paced, with a largely modern Chinese soundtrack that only adds to the richness of the movie. Its characters are portrayed with incredible charm and ease, where refreshingly, each is given the time and space for their personality to shine, both as fictional creations and the wider tropes they represent, even down to the specificities of their accents. There's the do-or-die hold Asian parents have on their children, seen in Eleanor's protection of Nick; the almost regal respect given to elders in the way the Amah (grandmother) is treated by the household; the countless aunties (whether relatives or family friends) who have an opinion on everything and more.
Indeed, for me, it was many of the film's small, purposeful moments which punctuated the bigger scenes that carried the most weight. Nick showing Rachel around the hawker centre upon first arriving in Singapore and proceeding to order satay in Malay. Nick hugging a stall owner like an old friend. A group of friends sitting on stools in the sweltering humidity with ten different plates of food laid out on the table. How Eleanor's bible study group mirrored my aunt's. The small Hokkien exchanges and subtle, satirical jabs at Western traditions discussed at the family dinner table. The way Peik Lin's mother's mannerisms embodied that of some of my own family friends. This wasn't just Asia, this was my Asia.
Seeing yourself on screen is one thing, but seeing yourself accurately is another, and in a decades-long upheaval, the lid's been lifted on Asian representation. And we haven't just gotten a small snapshot of the contemporary Asian experience, we've been served it at its finest. Here is a group of people portrayed at their peak — of style, desirability, intelligence and relational and familial fulfilment. A group who can be funny, adventurous, smart, glamorous, sexy, emotional and confident. For a culture that's too-often been tokenised in pop culture, now we have what will hopefully pave the way for a new normal.