Cristiano Ronaldo becomes a father to a new baby son
Cristiano Ronaldo Reveals He Has a Baby Son!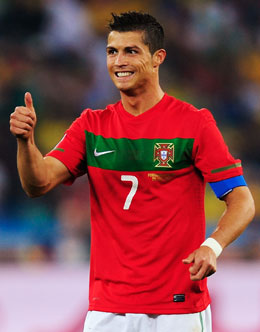 Cristiano Ronaldo announed he is a father on his Facebook page:
"It is with great joy and emotion that I inform I have recently become father to a baby boy. As agreed with the baby's mother, who prefers to have her identity kept confidential, my son will be under my exclusive guardianship."
Following the weekend revelation on Cristiano's social networking pages, including his Twitter, his agent confirmed the news. It's been reported that Cristiano, who has been romantically linked with Kim Kardashian, may have paid a surrogate to have his baby. Cristiano's mother and sisters are now dealing with the paperwork so the child can be brought to his home country of Portugal. Congratulations to the new father!