Dad's Open Letter to Ariana Grande After Manchester Attack
This Dad's Open Letter to Ariana Grande Is Going Viral For All the Right Reasons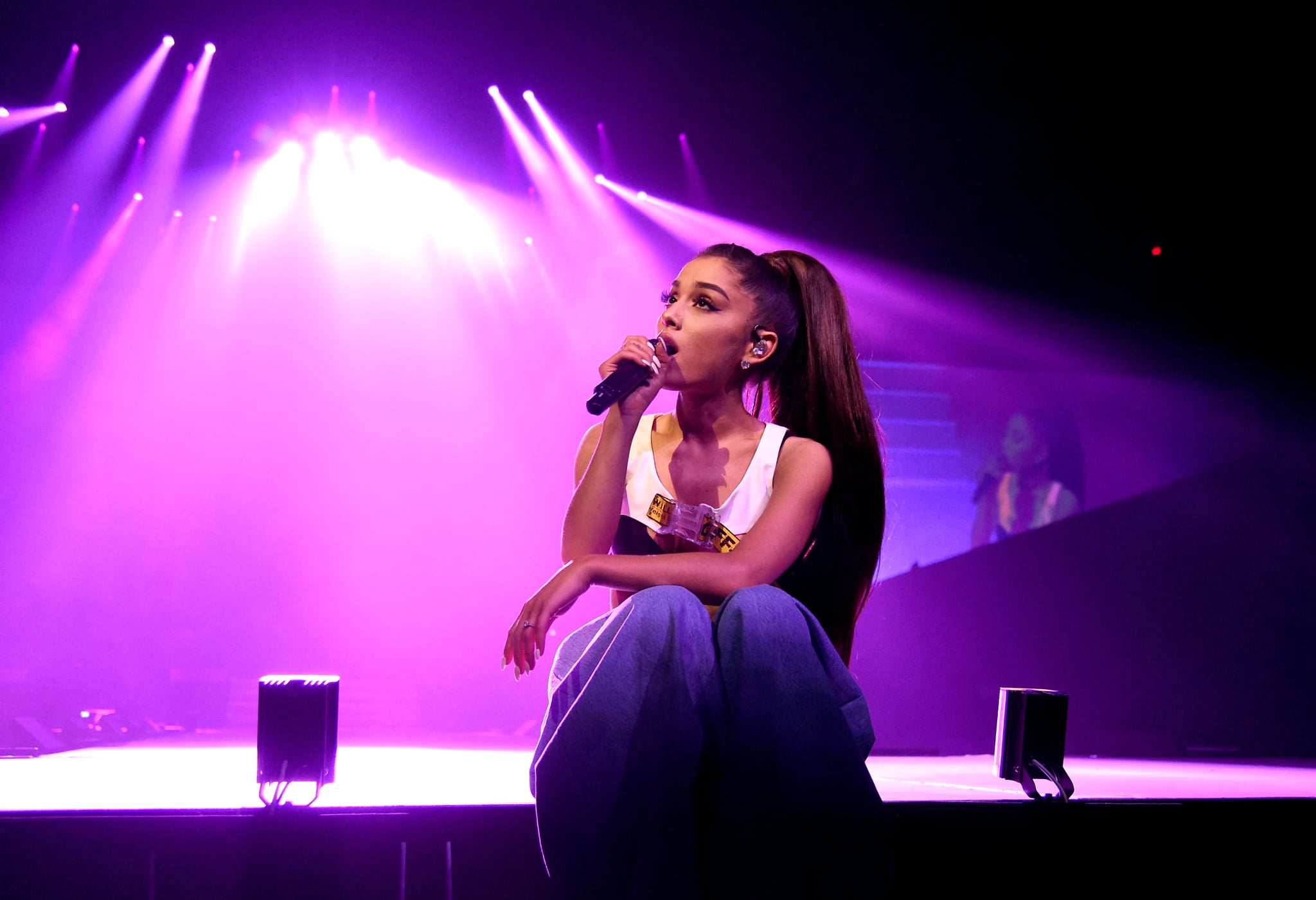 The world is still reeling after a terrorist attack at Ariana Grande's Manchester concert on left 22 dead, many of them children. Now, three days on, an American dad's heartfelt open letter to Ariana is going viral.
Written by Patrick Millsaps — a self-described "fat dude from Georgia" and father of three daughters — the note came off the back of Ariana's heartbreaking tweet on Tuesday, in which she apologised for the tragedy. Patrick's words of fatherly advice focus on Ariana's wellbeing and, being a former talent manager himself, it sounds like he might know what he's talking about. "In your line of work," he wrote to Ariana, "you have so many experts who are now 'strategizing' what you should do next . . . Give them the month off, and tell them that if they call you within the next 30 days they are fired!" Further down in the letter he continues, "When and only when you are ready . . . SING AGAIN. Music is the international language of peace. Every time you open your mouth and share that incredible God-given gift to the world, you make this crappy world a little less crappy."
Our favourite part of all? When he tells her that he appreciates there are people like her in the world, and that she needs to look after herself above all. "Your fans aren't going anywhere," says Patrick, and he's right. As Ariana takes a bit of time out of the spotlight — she's postponed the rest of her tour until further notice — she's had masses of support from fans and famous friends alike.
As for Patrick's beautiful letter? It's just another bit of proof that the worst times can bring out the best in people. Read it below — we loved every word.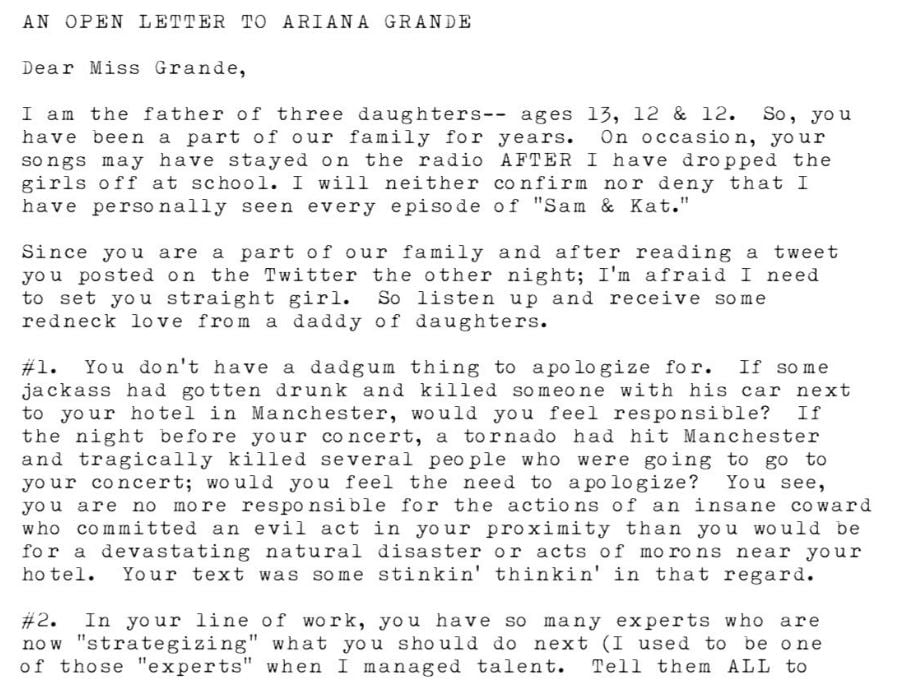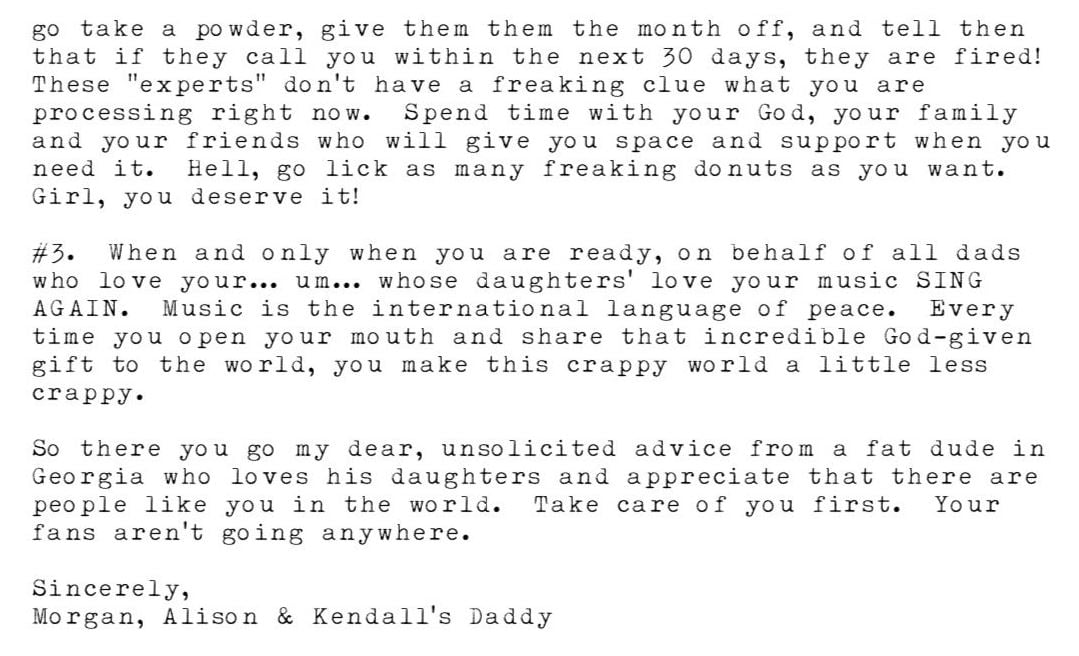 An open letter to @ArianaGrande #ManchesterBombing #ManchesterStrong #arianastaystrong #ArianaGrandeConcert #love #hope #peace #song pic.twitter.com/Sx7IPj3UIe

— Patrick Millsaps (@PatrickMillsaps) May 24, 2017