Dark Shadows Trailer Starring Johnny Depp
Dark Shadows Trailer: Vampire Johnny Depp in the Last Days of Disco
I didn't have huge expectations for Dark Shadows, the film adaptation of the '60s drama series about a vampire, but I can still say that the trailer for the film is so not what I was expecting. Sure, the preview is painted in dreamy grey tones, as we've come to know from Tim Burton, and Johnny Depp is once again covering up his beautiful face with pale white makeup. But beyond that, there are a lot more jokes than I had anticipated, plus disco music and an all-around cartoonish vibe.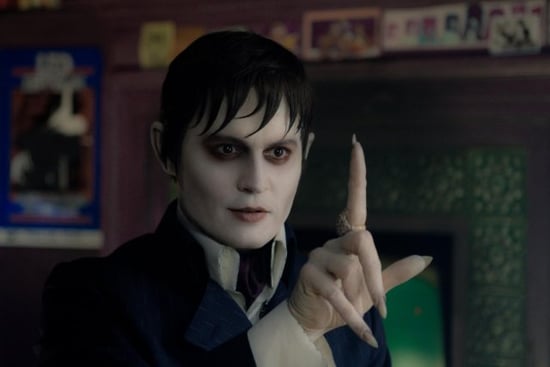 The film follows Barnabas Collins (Depp), a guy who is turned into a bloodsucker by an evil witch (Eva Green) and emerges hundreds of years later in the '70s. Comedy ensues as he rejoins his new family members, is puzzled by the TV set, and clashes with a young Chloë Moretz on the meaning of the term "stoned." There's really no better word for this preview than "wacky," but suffice it to say that it succeeded in catching my attention. Another bonus: Aussie rising star Bella Heathcote stars as Barnabas' first love.
The movie opens May 10, but check out the preview when you read more.