David Beckham Training With LA Galaxy Responding to Fabio Capello's Comments on His England Career Being Over
David Beckham Responds to England Retirement Rumours
David Beckham looked hot as he trained with the LA Galaxy in Carson, California yesterday. He was smiling as he took to the pitch, but was dealt a blow later when England manager Fabio Capello said David's services would no longer be required for his national team. Just hours before Capello made his shocking announcement, David revealed:
'I've always said that I won't retire from playing from my country, whether I never get picked again, play one more game or 10 more games. Some people say at my age, you kind of start not loving football as much as when you were 21, but I still do."
After he heard what Fabio said at England's match against Hungary, David's spokesman confirmed: "There has been no discussion of retirement. He will always be available for his country, when fit and if needed he will be there."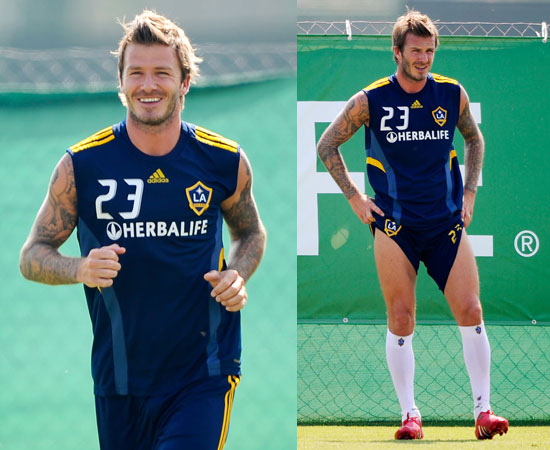 Keep reading...