Davina and Ryan Leave MAFS 2018
Here's What Happened With Davina and Ryan at Tonight's Commitment Ceremony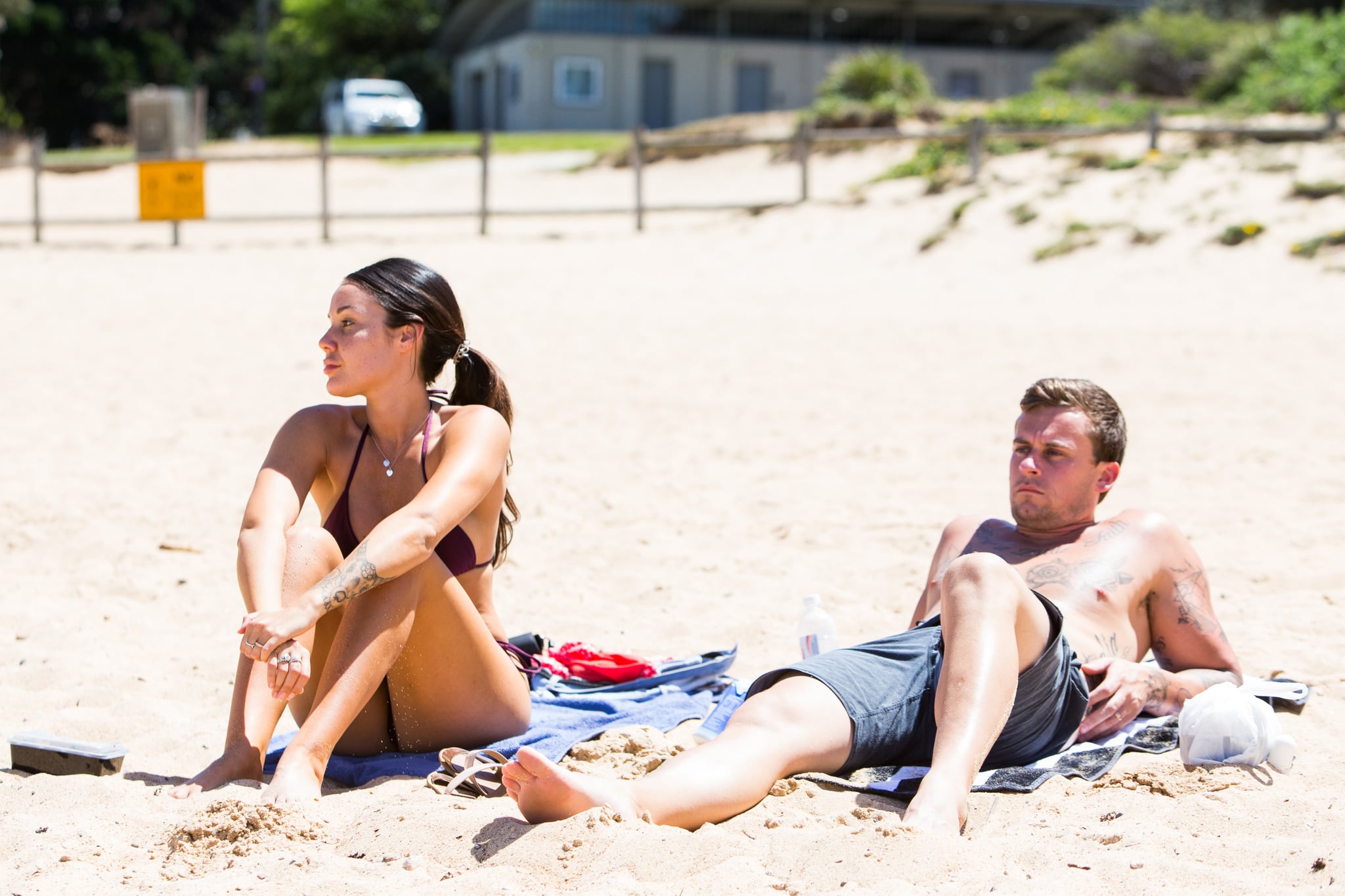 Spoiler alert!
After a controversial few weeks on Married at First Sight, ill-matched couple Ryan Gallagher and Davina Rankin have finally gone their separate ways after both opted to leave in tonight's commitment ceremony.
The couple set off on the wrong foot from the get-go, with Davina immediately finding Ryan more annoying than she found him attractive — while he, on the other hand, was quite enamoured . . . or at least willing to give love a chance.
When it was revealed last week that Davina had gone behind Ryan's back to pursue a relationship with fellow contestant Dean, Ryan was blindsided, and any affection for Davina — and hope for their possible future together — was instantly diminished.
After spending a week together as per the rules of the experiment, things didn't get much better between the pair. Ryan couldn't look past Davina's betrayal and Davina seemed to sway in and out of romantic feelings for Ryan. It became pretty clear their relationship had come to an end and despite Davina pulling a bit of a fast one and pretending she was going to stay another week, she came through with the goods and wrote "Leave" for the commitment ceremony. This means she and Ryan are both free from the experiment — and off the show, sob! — and can now move forward with their lives.
We're sad to see them go because lord knows they provided plenty of entertainment — but it's clear they're better off finding love on their own. Though it must be said, we do think Davina let 10/10 guy slip through her fingers! Best of luck to both of them, eh?