Deborah Rush and Jason Biggs in Orange Is the New Black
The Completely Random Connection Between Piper's Mum and Larry on OITNB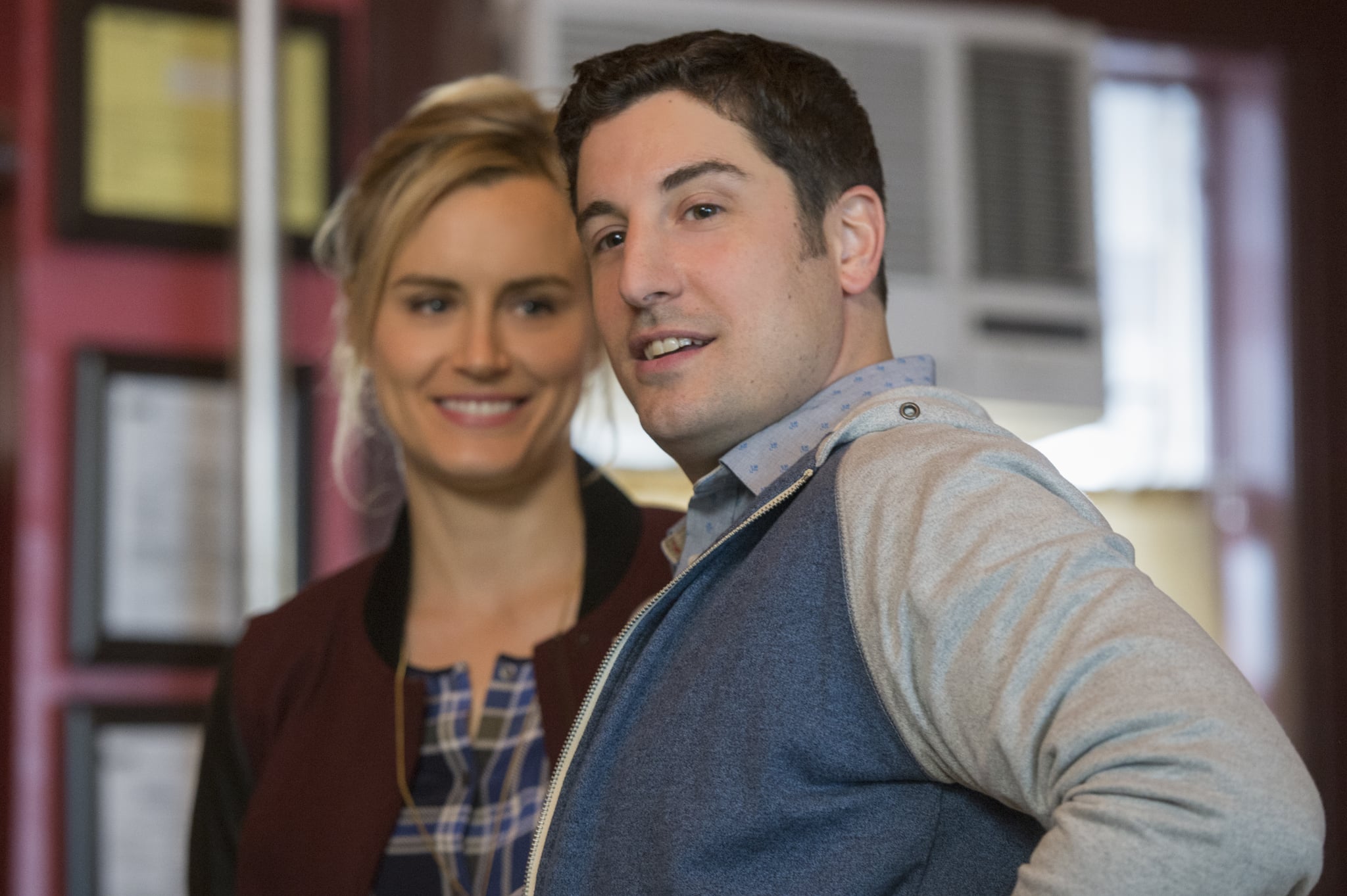 Image Source: Netflix
Prior to season five of Orange Is the New Black, it had been a while since we saw Piper Chapman (Taylor Schilling) reflect on her relationship with Larry Bloom (Jason Biggs) in a flashback, and it brought us right back to the cringeworthy early memories of the couple. In the first episode of season one, before dropping off his then-fiancée at Litchfield Penitentiary to serve her 15-month sentence, we saw Larry and Piper tell her family about her drug money escapades with Alex Vause and that she'd be going to prison. While Piper's dad wonders if Larry knew she was a lesbian, we were left wondering why this situation looked so familiar. Answer: Carol Chapman, played by the actress Deborah Rush.
It turns out this wasn't the first time Biggs faced his soon to be mother-in-law in an awkward living room setting. In 2003's American Wedding, Biggs's character is engaged to Michelle Flaherty (Alyson Hannigan), whose onscreen mother is played by Rush. Who could forget how Biggs hilariously tries to cover up Stifler's bachelor party schemes with "Mr. Belvedere" during the movie?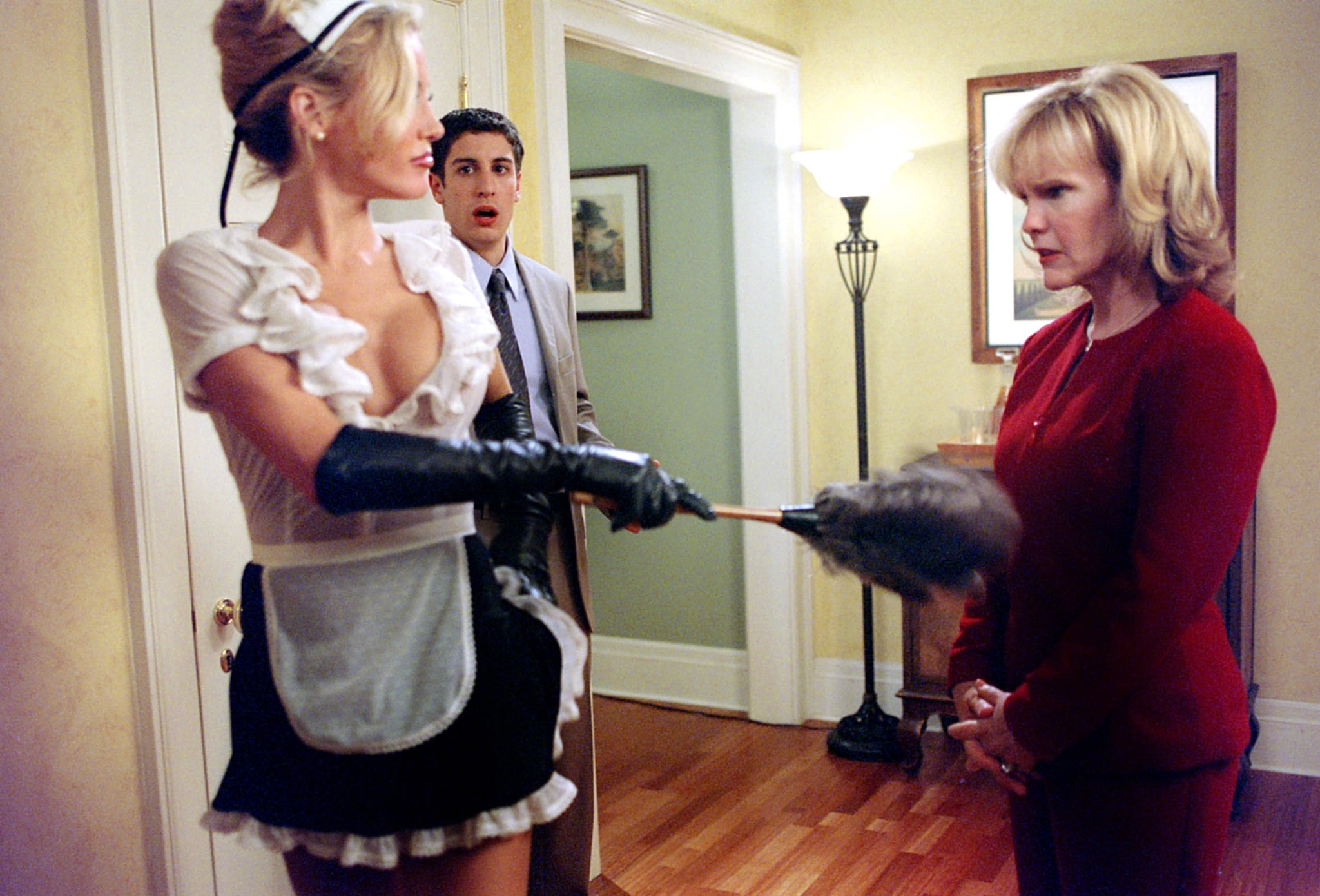 Image Source: Everett Collection
While Jim and Michelle actually get married in American Wedding, and Larry and Piper call off their engagement at the end of season one of Orange Is the New Black, it's so interesting to see the relationship between Rush and Biggs remain the same over 10 years.
When Piper is released, she should start saying, "This one time, at Litchfield. . ."