Diane Kruger Pictures in Elie Saab at The Ides of March Premiere at 2011 Venice Film Festival
Diane Kruger Sparkles on the First Venice Red Carpet!
Diane Kruger wore a bejewelled Elie Saab dress to yesterday evening's premiere of The Ides of March during the Venice Film Festival! She was one of the many glam stars to turn out on the red carpet, along with the film's leading men and women George Clooney, Evan Rachel Wood and Marisa Tomei. Diane was last in Vancouver, where she visited her boyfriend, Joshua Jackson, as he shot Fringe. She doesn't have a film premiering at the Italian celebration of cinema, though she does have Special Forces opening during November in France. Hopefully she keeps turning out to show off her fabulous dress sense — perhaps her next stop will be in NYC to kick off A/W Fashion Week!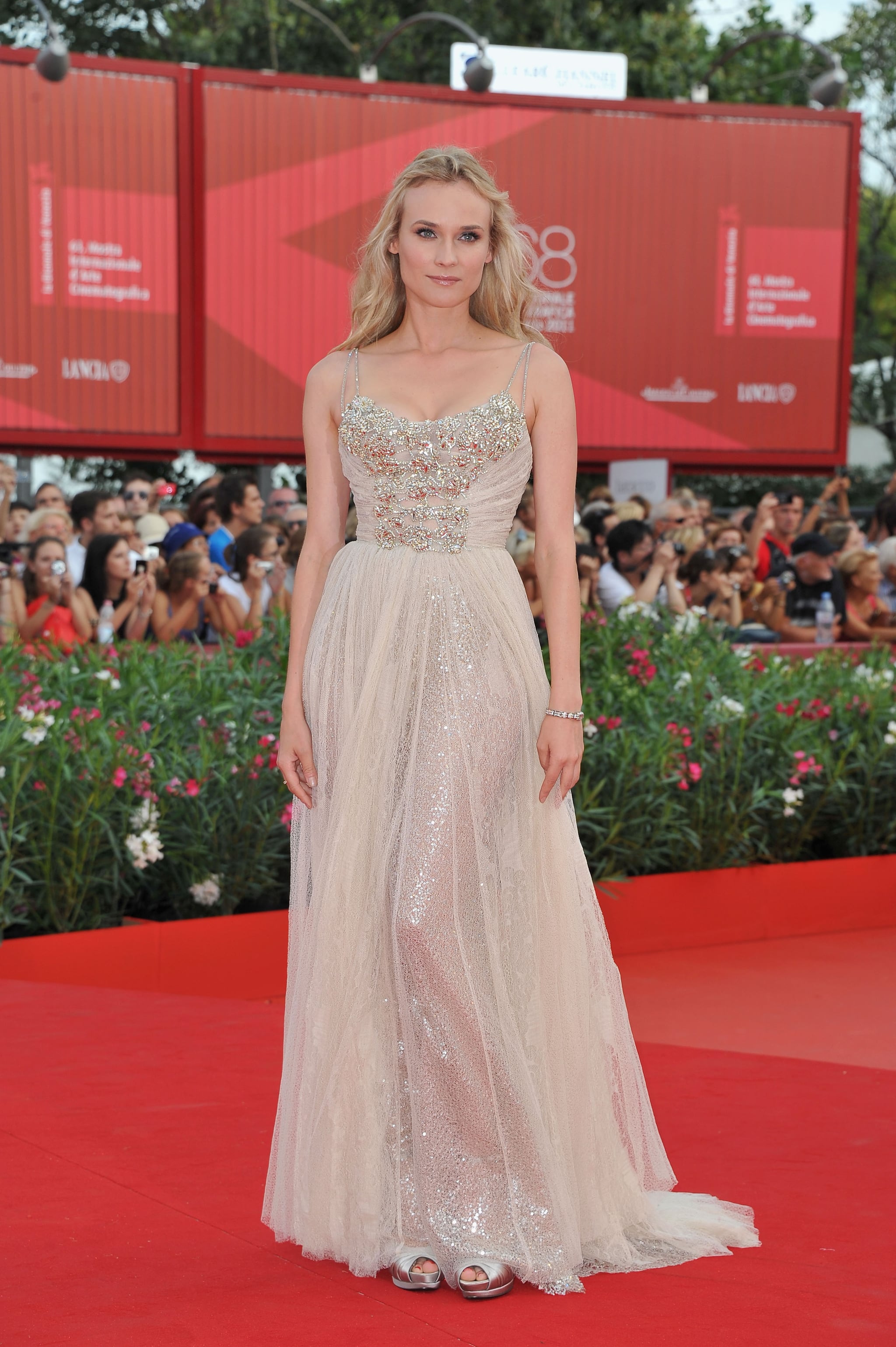 Keep reading for more photos . . .