Did Cersei Kill Ellaria on Game of Thrones?
So That Was Ellaria Sand's Last Scene on Game of Thrones, Ever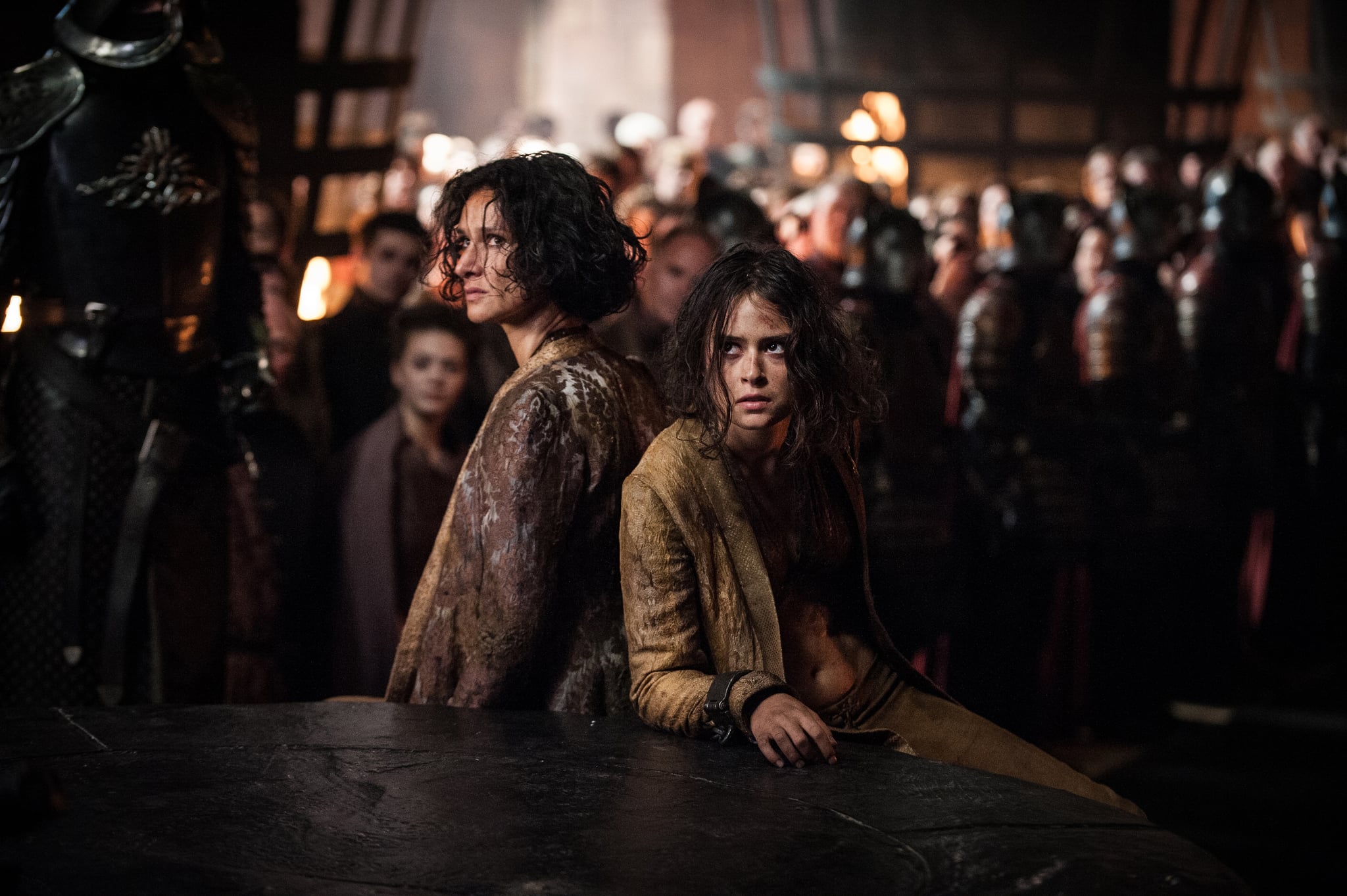 Cersei got her ultimate revenge on Game of Thrones. Last week, we thought Ellaria Sand might have died at the hands of Euron Greyjoy, but it turns out the maniacal monster turned her over to an even madder monarch: Cersei Lannister. True to form, Cersei plans the ultimate revenge for Ellaria, who had previously poisoned her daughter, Myrcella. And while we see the cruel and poetic setup for Cersei's plan, we never see the follow through.
Here's how Cersei puts it all together: she chains Ellaria up in a dungeon. Her daughter Tyene is chained up on the opposite wall. Then, using the same poison Ellaria uses on Myrcella, Cersei dooms Tyene to the same death. Cersei even delivers her fate in the form of a kiss, just like Ellaria. Now Ellaria must watch as her daughter dies from the effects of the poison. As for Ellaria, she'll simply waste away until she starves to death.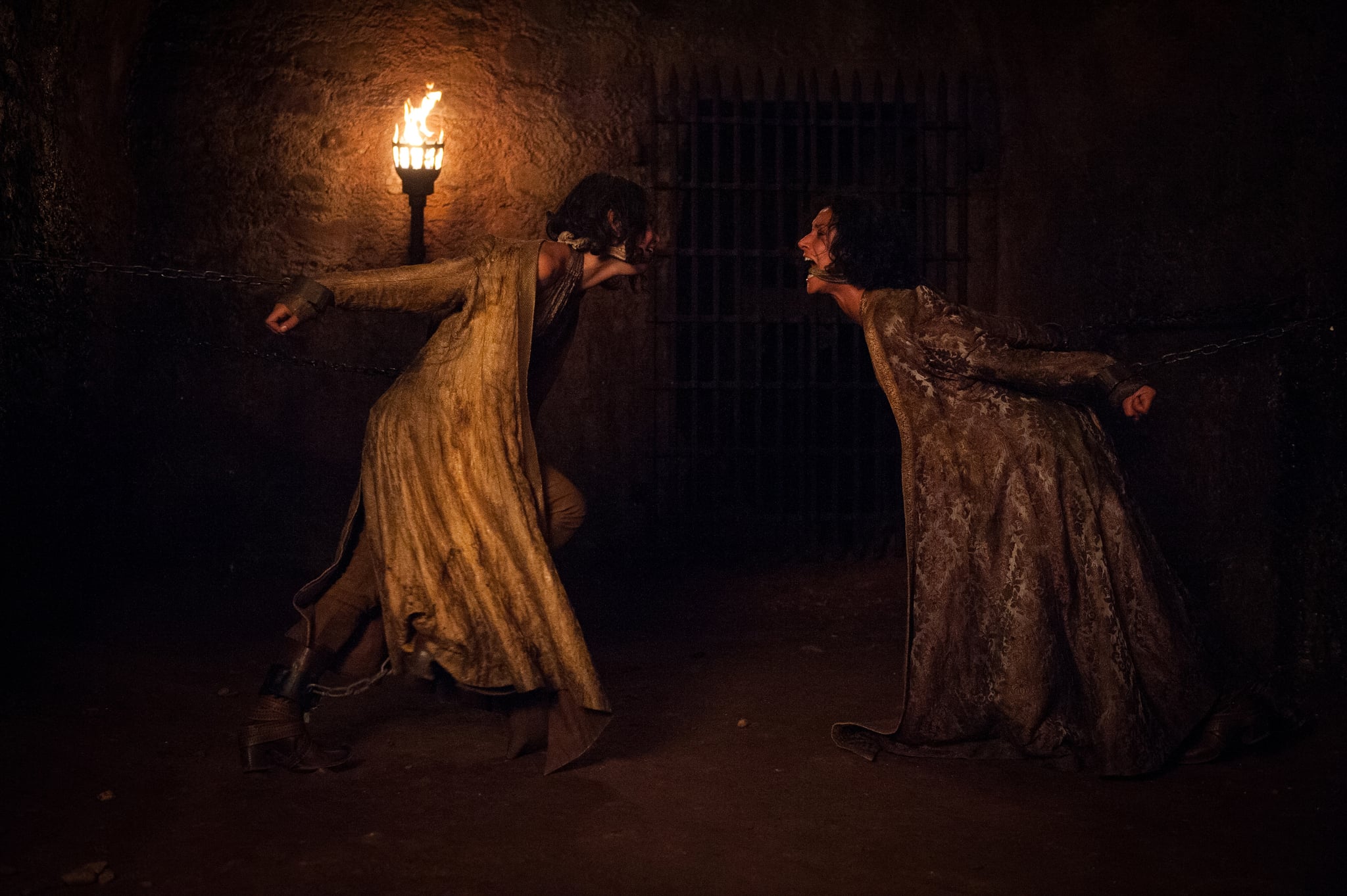 If you were thinking Ellaria would have an epic death scene, think again. In a new interview with Entertainment Weekly, actress Indira Varma revealed that we'll never see Ellaria again. "I was expecting it," Varma explained about her death. "I wasn't heartbroken. And I was like, 'As long as I die on screen . . . ' and they were like 'Yeah!' But of course I don't die on screen. I stay alive, I'm just not going to reappear." So, that's it. That last scene is all we're going to get.
At this point, I think it's important to note that Game of Thrones doesn't really shy away from graphic deaths. We've seen the Mountain crushing Oberyn Martell's skull. We've seen tons of slashed throats and the horrifying and gratuitous death of a pregnant Talisa Stark. We've watched Joffrey turning bright purple and gurgling blood as he gets wrecked from inside out. Because of this, I assumed we'd get a sort of epilogue with Ellaria Sand. Maybe we'd cut back to see her daughter's last moments before the poison took hold, or maybe Cersei would return to put Ellaria out of her misery when she's too weak to stand or lift her head.
But no, Game of Thrones has left this chapter to our imaginations. We can pretty much count Ellaria Sand among the dead in season seven. Her tame, offscreen death joins that of Lady Olenna, who also dies of poisoning this week, but at the hands of Jaime Lannister — and not before delivering a devastating final speech, of course. So, with this information, we bid farewell to Ellaria. If you were hoping for more blood, we're sure there's plenty on the horizon in the weeks to come.