Does John Legend Have an EGOT?
John Legend Is 1 Award Away From Getting an EGOT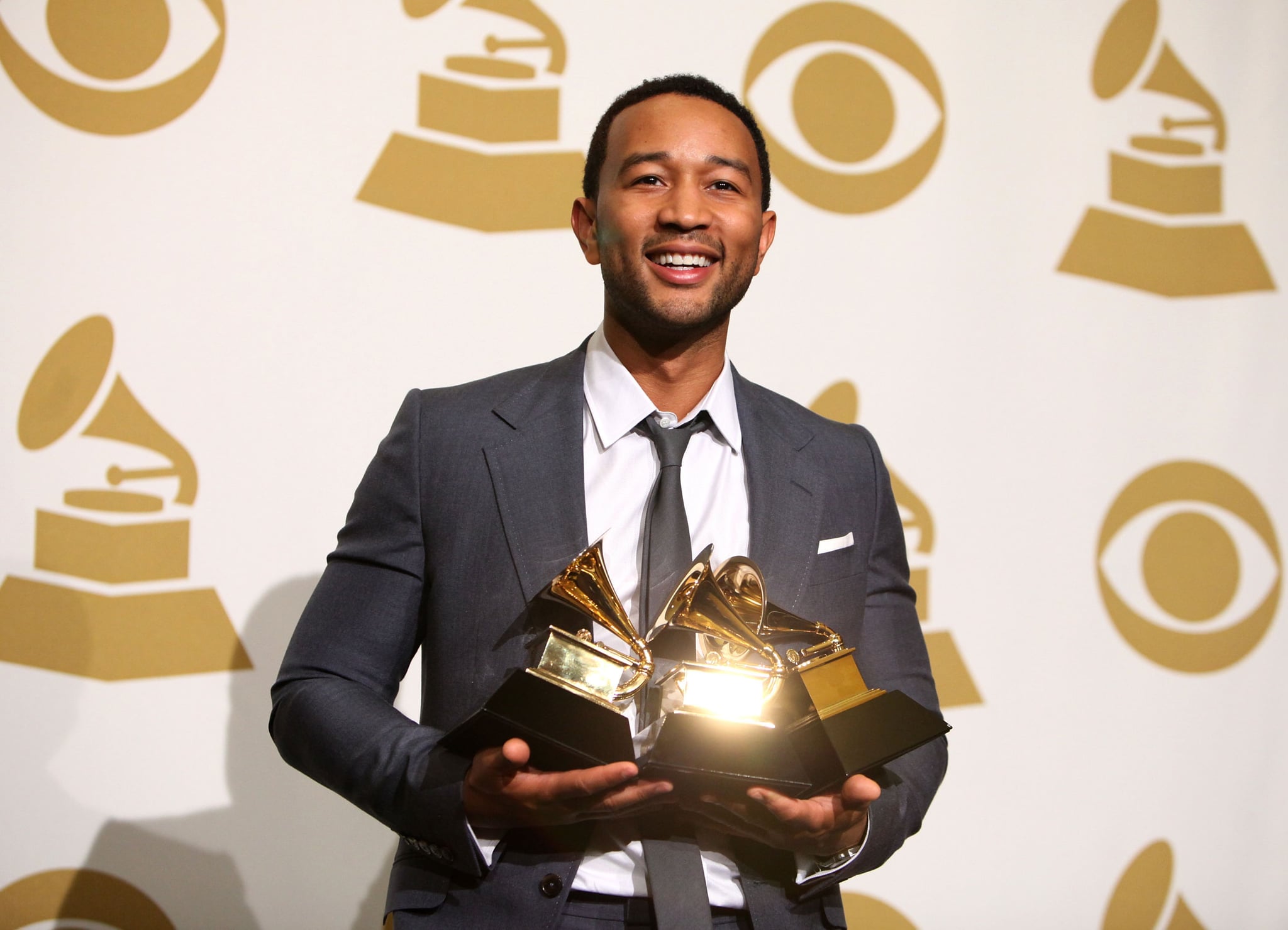 John Legend is one step closer to joining one of Hollywood's most elite clubs, and Chrissy Teigen wants everyone to know about it. On Sunday night, the model couldn't help but brag about her husband after he took home a Tony for co-producing the revival of August Wilson's play, Jitney. "John won a Tony!!! He has a GOT!" she tweeted in reference to the EGOT — an acronym for people who have won an Emmy, Grammy, Oscar, and Tony over the course of their careers. After taking home an Oscar in 2015 for his song "Glory" in Selma, winning 10 Grammys, and now being the proud owner of a Tony, he only needs an Emmy to complete the rare honour.
There was a chance he could have earned an Emmy for WGN's Underground — which he executive produces and appears in as Frederick Douglas — but it was cancelled in May. Although, Legend has expressed hope that the series will get picked up by another network, so you never know. Even if Underground doesn't find a new home, the fact that he's managed to nab a GOT is still quite impressive seeing as only a handful of people (like Audrey Hepburn, Whoopi Goldberg, and Mel Brooks) have achieved full EGOT status.