Donald Trump "With Few Exceptions" Meme
With 1 Simple Phrase, Trump's Lawyers Just Fueled the Internet's Favorite New Meme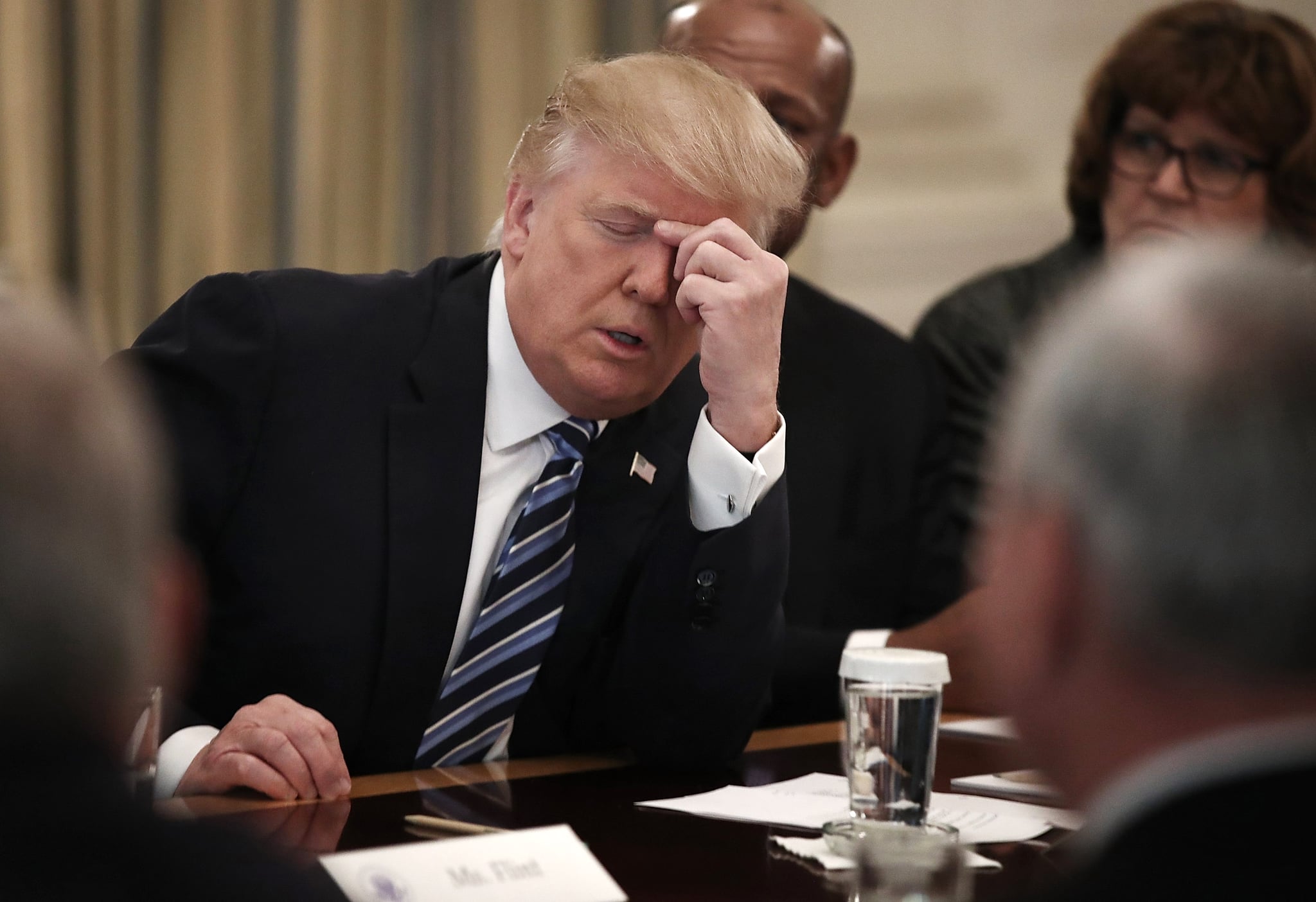 Ever since President Donald Trump took office, there's been a constant buzz surrounding his refusal to release his tax returns. Many have speculated the documents would prove his financial relations with Russia. Considering how Trump just fired FBI Director James Comey while being investigated for his alleged Russian ties, we wouldn't be too surprised if that's the real reason he won't release his returns.
In an attempt to quell the public's doubts, Trump's lawyers addressed the situation in a letter. They explained how after reviewing the last 10 years of his tax returns, they did not show "any income of any type from Russian sources," with few exceptions, according to the Associated Press. As the lawyers didn't release copies of his returns to the AP, these conclusions couldn't be verified.
BREAKING: Trump lawyer: Tax returns from past 10 years show no "income of any type from Russian sources," with few exceptions.

— The Associated Press (@AP) May 12, 2017
So wait, let's rewind . . . there are "few exceptions" involved here, apparently? That sounds like a bit of a red flag. When news of this wishy-washy explanation broke on social media, people couldn't help but troll it, and thus the internet's latest Trump-related meme was born.
Trump hasn't taken any vacations since he became president, with a few exceptions. https://t.co/nIdFbti092

— jordan (@JordanUhl) May 12, 2017
"I did not have sex with that woman, Miss Lewinsky, with few exceptions" - Bill Clinton, 1998

— William D. Adler (@williamadler78) May 12, 2017
I'm not going to drink any wine this weekend, #withfewexceptions

— Renee Branson (@ReneeBranson72) May 12, 2017
Your pre-existing conditions will be covered #withfewexceptions

— kerry b (@gwynzach) May 12, 2017
It's truly about time the Trump administration and team realize that the internet will turn any slight flub into a meme.