Donald Trump's Sexist Remark to France's First Lady
No, Trump's Comment Toward France's First Lady Wasn't a Compliment — It Was Totally Inappropriate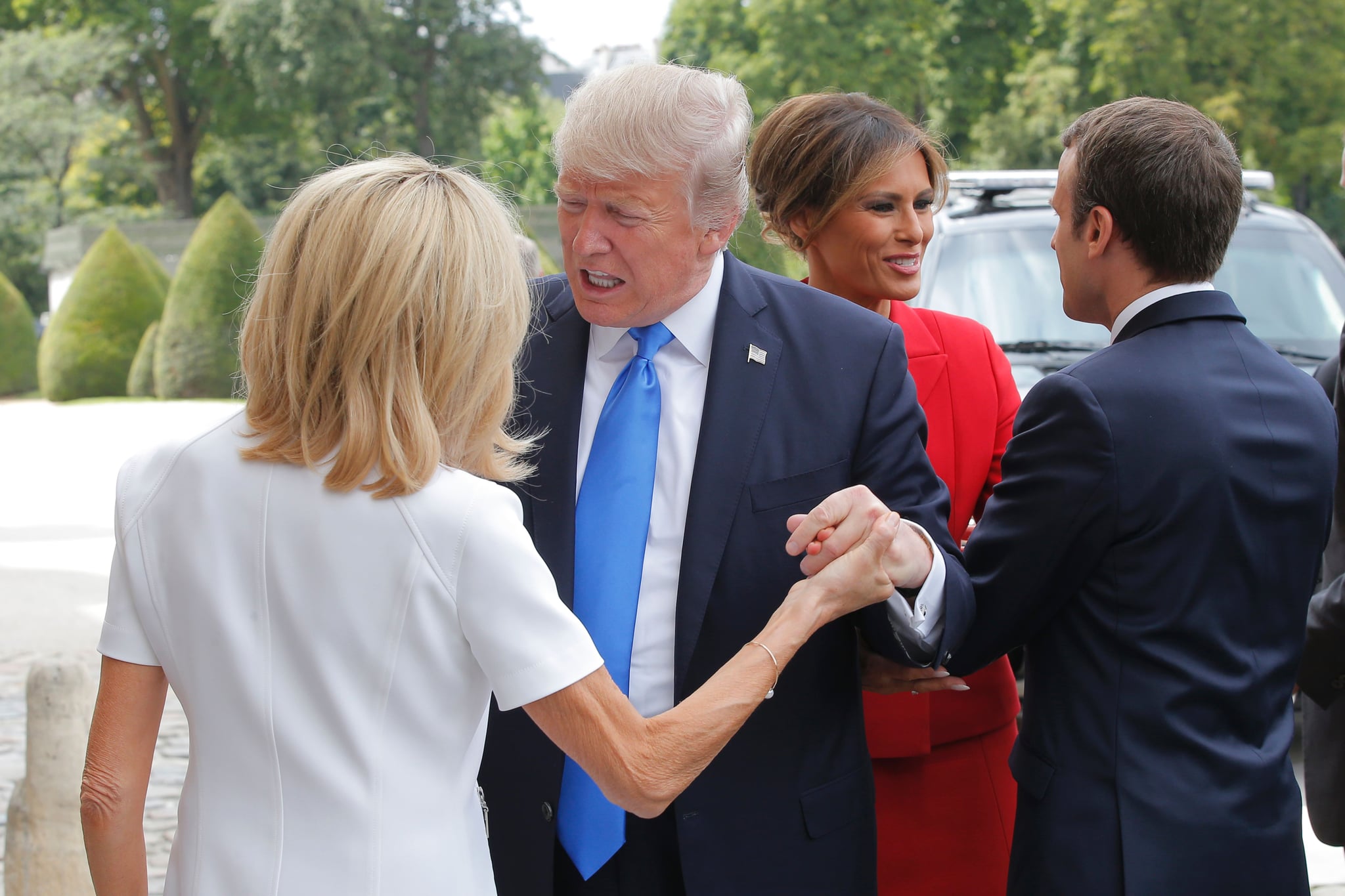 If President Donald Trump's comments about MSNBC host Mika Brzezinski didn't provide a clear enough indicator of what the president feels about women, on July 13 he provided yet another ridiculous comment to add to the mix. Trump flew to Paris to visit the city for Bastille Day, and as a tour of the Les Invalides ended, Trump turned to France's first lady, Brigitte Macron, and told her, "You're in such good shape." But that's not all — just in case anyone missed his comments, he also directed the sentiment to French President Emmanuel Macron, repeating, "She's in such good physical shape."
You can watch the entire uncomfortable exchange below.
While Trump commenting on a woman's appearance is completely unacceptable, it's not completely surprising that the president has yet to learn from his previous comments. This is, after all, the same man who made crude remarks about women in a trailer with Billy Bush. The president's utterances also beg the question of whether they were invoked because of Macron's age in relation to her husband. The first lady is 64 years old, making her 25 years older than her husband. The age difference shouldn't bother Trump, as he has almost the same difference between himself and Melania Trump (24 years). But, considering Trump's sexist attitude, he may have made that comment because women at the age of 64 shouldn't look as "good" as Macron does — a sentiment that is both absurd and not his to make.
At this point, however, it's clear that Trump doesn't care about treating women with respect — nor is he someone who can describe people eloquently.