Eclipse Reshoots Rumored to Be in The Works
Eclipse Reshoots Rumored to Be in The Works—Does That Make You Worried?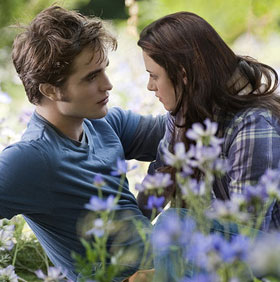 There are just two months to go before Eclipse hits theatres, but Summit Entertainment apparently still thinks some work needs to be done on the fourth Twilight film. According to rumours, production is starting again in Vancouver so that the team can do reshoots of scenes, including pivotal Edward and Bella love scenes which will require Robert Pattinson and Kristen Stewart to return to Canada. They are even allegedly thinking of bringing back Catherine Hardwicke or Chris Weitz to direct them rather than David A. Slade. So, tell us what you think of reshoots on Eclipse—does it make you worried about the quality of the film?
Image courtesy Summit Entertainment