Ed Sheeran Beats Kesha For Best Pop Solo at 2018 Grammys
Did Ed Sheeran Deserve to Beat Kesha, Pink, Kelly and Gaga? We're Not So Sure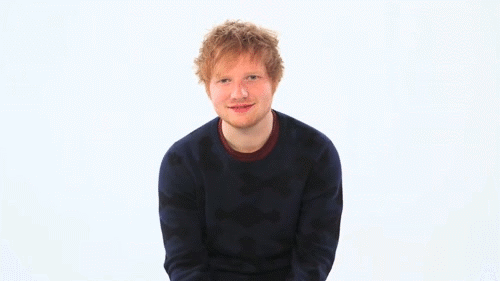 I love Ed Sheeran to the point that I'm teased mercilessly about it in the office — but something about his win at the Grammy Awards today felt so off, and Twitter wasn't having it at all.
Up for Best Pop Solo against four incredibly talented and successful women, in the era of #MeToo and #TimesUp, it really felt like the appropriate time for one of the women to take home the win — not as a tokenistic show of gender equality, but because their four songs were arguably better.
"Love So Soft" by Kelly Clarkson, "Praying" by Kesha, "Million Reasons" by Lady Gaga and "What About Us" by Pink dominated the charts last year (especially in the States). In particular, Kesha's song holds special meaning — it was her first big hit following years of fighting it out in court for the right to release her music, and it would have been incredible to see her get recognised for it.
All those brilliant, bold, brave, women nominated for Best Solo Pop Artist, and FREAKING ED SHEERAN wins the Grammy AND has the audacity to not even be there?!?!?! #grammys pic.twitter.com/lUVNHiHuKw

— Anne Simone (@OhAnneSimone) January 29, 2018
Best Pop Solo Performance:
🔹Lady Gaga
🔹P!nk
🔹Kelly Clarkson
🔹Kesha
🔹Ed Sheeran

And the Grammy goes to...the lad who is less talented than these 4 incredible women. DO BETTER #GRAMMYs.

— Ryan Knight 🌹 (@ProudSocialist) January 29, 2018
I HOPE YOU'RE SOMEWHERE PRAYING ED SHEERAN #GRAMMYs

— MTV TRL (@TRL) January 29, 2018
When Ed Sheeran wins over @KeshaRose, @Pink, @kelly_clarkson, and @ladygaga at #GRAMMYs ... pic.twitter.com/gcF5E7ABCN

— Logo 🏳️‍🌈 (@LogoTV) January 29, 2018
There's no denying Ed Sheeran is hugely talented and has earned the privilege of winning awards like these, but we're not convinced Best Pop Solo was meant for him this time around.
Perhaps Ellen DeGeneres said it best whenshe tweeted, "I wish everyone in that category could have won." Us too! Which song would have received your vote?
Who deserved to win Best Pop Solo?
Kelly Clarkson for "Love So Soft"
Lady Gaga for "Million Reasons"
Ed Sheeran for "Shape of You"