Eden Schwencke Bachelor in Paradise Interview 2018
Eden Clears the Air on His Disagreement With Nina and THAT Elora Prank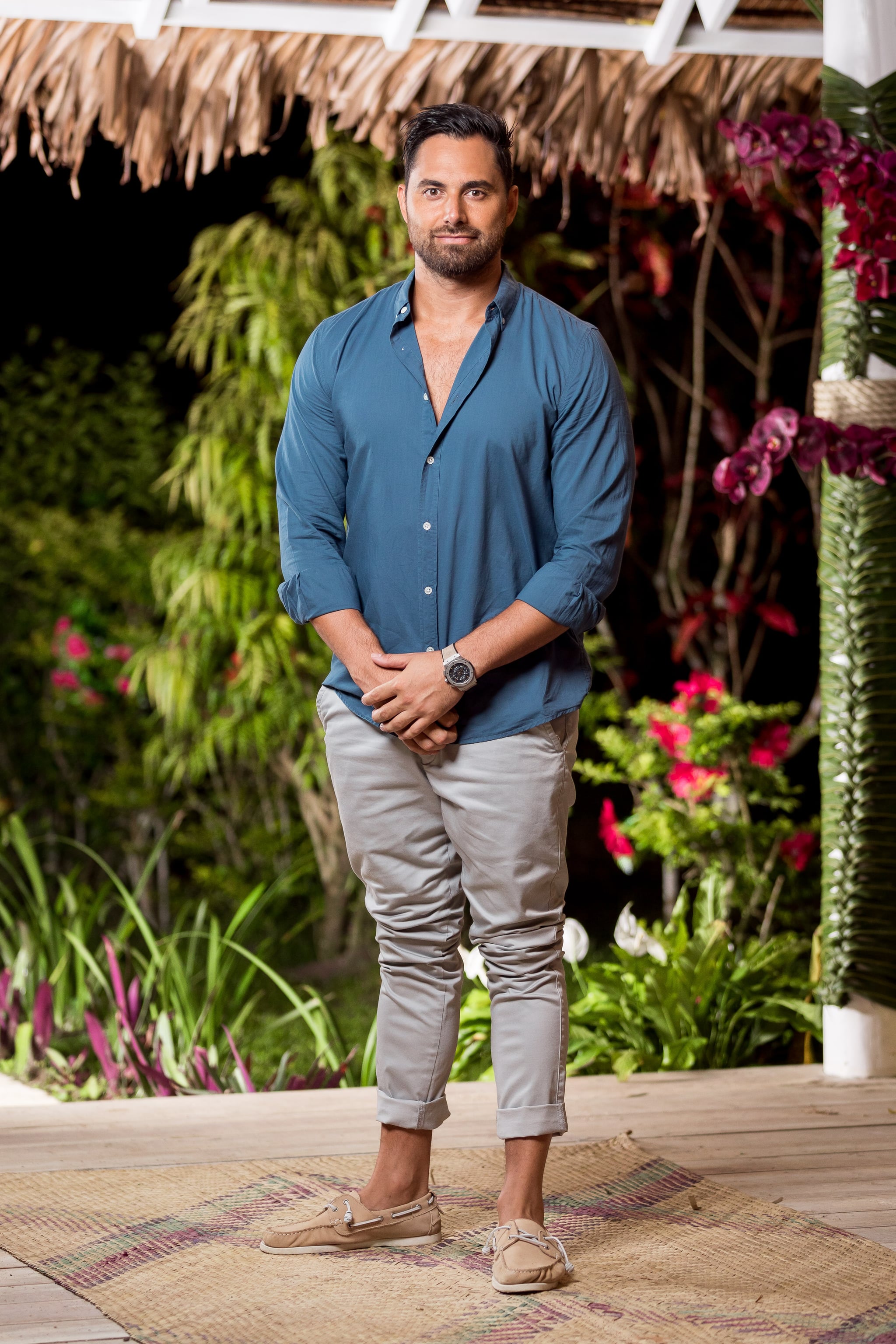 We're getting to a real tipping point Bachelor in Paradise, with an increasing number of connections developing, progressing, and others falling by the wayside. So, like Michael, Luke and Lisa the week earlier, many begin to vet their options more seriously and choose to bow out should there be no potential remaining.
On Sunday, both Leah and Eden decided to leave Fiji. Although he had a strong start with Nina, the pair failed to see eye to eye on how to progress their relationship, and despite taking an initial interest in Elora, sadly, it wasn't meant to be. Here's what Eden had to say about his relationship with Nina and of course, that letter prank . . .
POPSUGAR Australia: What made you decide to leave Paradise?
Eden: I decided to leave because there really weren't any people left that I wanted to develop a romantic connection with. I felt like my time in Paradise was done, and needed to leave.
PS: Was that something you'd been thinking of for a while or more of a sudden decision?
Eden: I think after the date with Elora kind of exploded, I was thinking about it. Obviously I wanted to get to know her but it didn't work out between us, which is cool, we're really good friends, so after that I was really thinking about leaving. Just because there really wasn't any reason for me to remain there.
PS: Let's talk about what happened with you and Nina. Why did you suddenly have an issue with her desire not to be affectionate? You seemed OK with it in the beginning?
Eden: It was a range of different things. I feel like there's been a misunderstanding from what people saw as far as affection [is concerned] — people think I was talking about intimacy or kissing or things like that. I really wasn't talking about that, I was referring to something as simple as holding hands. Just feeling like I wasn't doing all of this work and not receiving anything back. I wasn't really receiving what I was putting into the relationship. When Daniel came in, just to see the way she was around him, it got me questionning whether what we had was as solid and as strong as I believed it was. I had to ask her a few questions about that and didn't really receive the answers I was looking for. I was sort of getting shut down and didn't feel like she was listening to what I was saying. She was hearing words but was very closed off to understanding my point of view, so it led to the hardest decision that I made, which was cutting ties with her and sending her home.
PS: I spoke to Nina a few weeks ago and from her point of view, it seemed like there was a lack of respect from your end about her decision?
Eden: Yeah, it was a misunderstanding. It had nothing to do with me not understanding her morals or not respecting her, I have the utmost respect for her, but in that conversation, she was cutting me off and was so adamant in her brain going, these are my convictions, that she didn't listen to what I was saying. She just assumed that I was saying, 'I want to kiss you', which may have been true, but I wasn't trying to force a kiss out of her. I was just trying to get her to understand that I needed more affection, I needed to feel like, am I OK? Or am I doing all this and not receiving anything back? It was a needs thing, and I had certain needs that weren't being catered to, and was just trying to express my feelings. I have the utmost respect for her to date and no beef with her, I'd like to think that I'm cool with her. I wish her the best of luck in her next endeavours and relationships.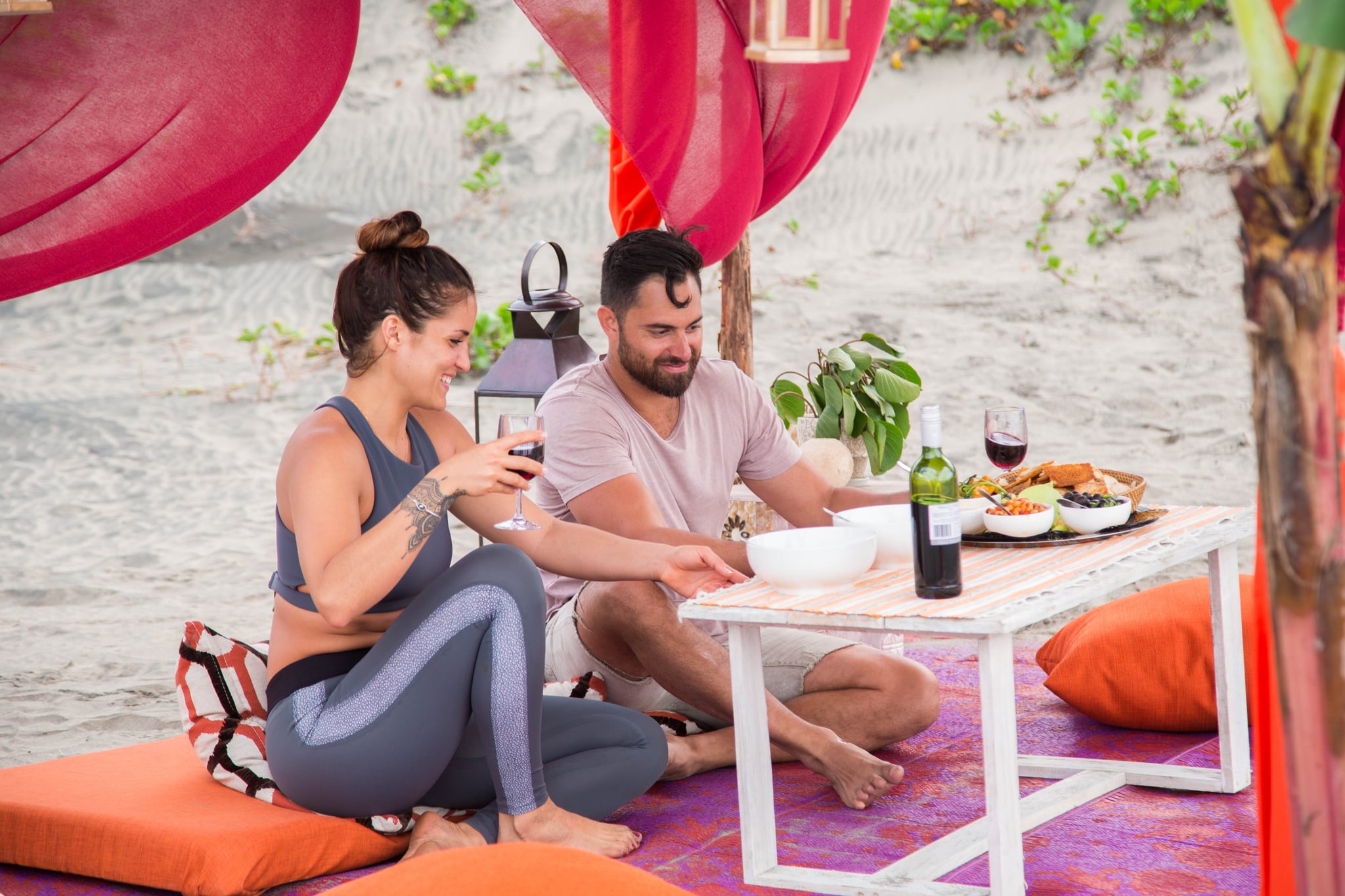 PS: Do you regret not waiting for her?
Eden: To be honest, in Paradise, you blink and it's over. 10 days in, you're cut off from friends, family, your comfort zone, and you get to know people really well in a short space of time, because in Paradise, things are a lot longer. You've got the whole day to spend with each other and things like that. So I don't regret the decision I made, there were certain things that led up to it. The way she was acting was in some ways, red flags of characteristics that I might not personally look for in a partner. So I stand by my decision and needed to make that decision for me.
PS: Was Elora the only other person you had an interest in?
Eden: Yes, when she came in, I was physically attracted to her and wanted to get to know her, but she was the only other person I would consider my type. I care about everyone on the island and they're all amazing people, but for me personally, you might have a type and things like that, and that's the person you're interested in getting to know. But I've said this before and I'll say it again: I didn't choose Elora over Nina. Obviously the act of it [came across] like that, but I chose myself over that whole situation. I wanted to get to know Elora, but did I have a stronger connection to her than Nina? Obviously not, because I'd just met her. I was in Paradise to find someone to spend time with, so that's how it just all unfolded, I guess.
PS: How did that fake letter to Elora come about?
Eden: At the time, I thought it would be funny to write a prank letter from American Jared, because it was unorthodox that American Jared would be interested in Elora. That's wherein the prank and my stupid train of thought sprung from. Obviously it was a stupid prank, and the timing was really bad as well, because she was fixated on Apollo, and then Apollo chose Simone, and it was a culmination of different things. The intensity of Paradise didn't help as well, and it was supposed to be like a funny joke to open communication with American Jared, because he was on the chopping board to a degree. And after my date with Elora, I knew we would just be friends, so I was winding up to leaving as well.
I definitely regret it and how much hurt I put Elora through. It was a stupid decision that I made thinking . . . I'm a bit of a jester, so it was just a really bad joke. Even comedians have really bad jokes! [Laughs]
PS: But you guys obviously talked about it afterwards and she forgave you . . .
Eden: Definitely. She was the bigger person in that situation, and we're really good friends now, having gone through that. It was kind of a blessing in disguise, I think, you really get to know someone's nature when you've gone through some kind of struggle together. So I'm really grateful, even though it was a bad decision, I think our friendship is a lot stronger for it.
PS: If you had your time again in Paradise, would you do anything differently?
Eden: I try not to regret anything, because at one time, that was everything that I wanted, do you know what I mean? That's kind of how I live my life. It's in our nature to make mistakes, nobody's perfect, and I had an amazing experience in Paradise. I learnt a lot of things about myself which I think shaped me to be a better person, so that being said, I'm happy with the way that I was and the experience that I had. I wouldn't change anything about it, it was awesome — the good, bad and ugly.