Elise Stacy Interview The Bachelor Finale 2017
Elise on How She's Feeling Ahead of the Finale: "The Feelings Are So Real"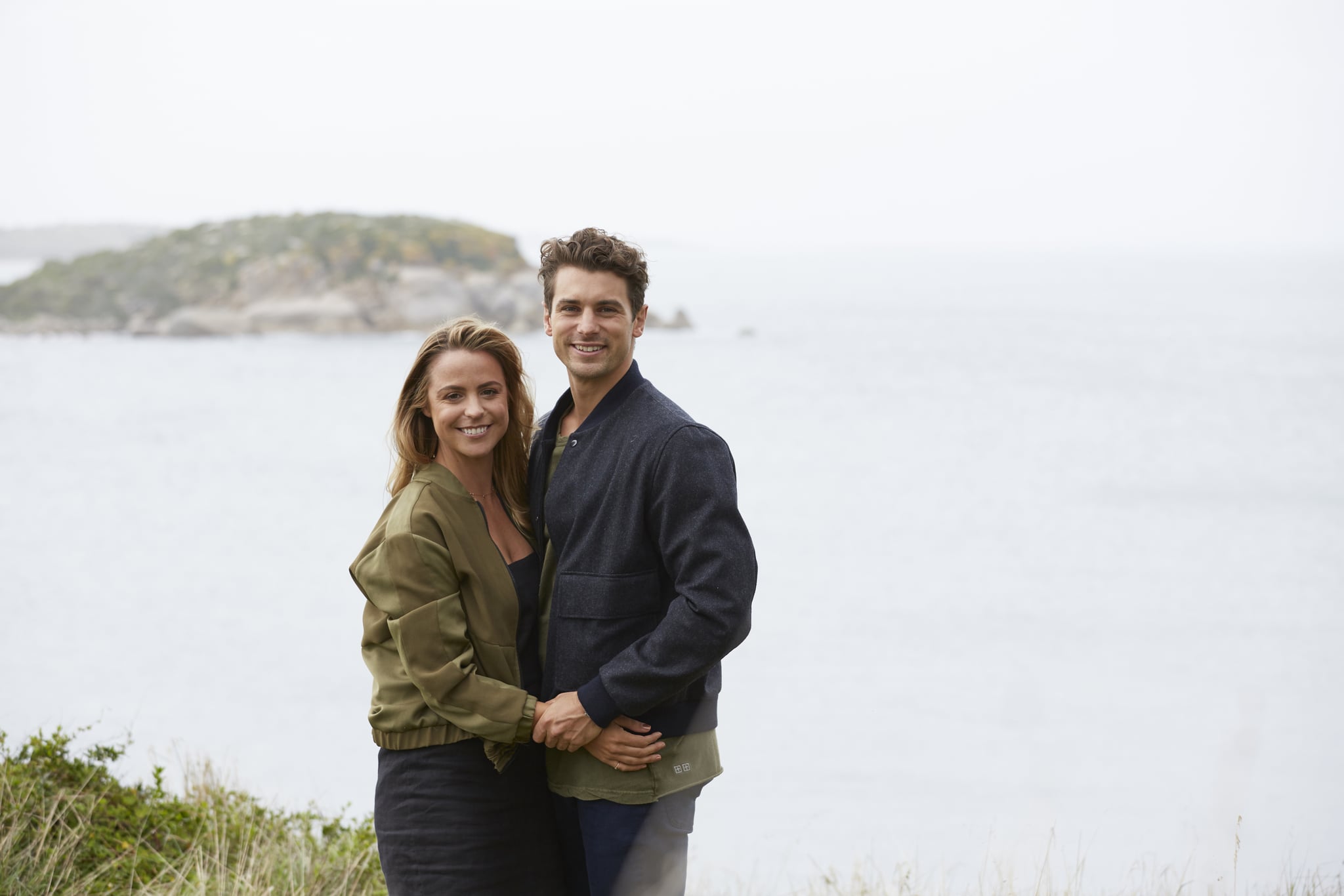 Elise Stacy has come a long way this season on The Bachelor. Despite a mostly quiet start, one date with Matty was enough to position her as a real contender, and now, she's one of the last two girls standing. The 29-year-old has always had a very natural connection with Matty, with their shared values and outlook on life being a huge standout.
Ahead of tonight's big reveal, we grabbed some time with Elise to chat about where she's at with the whole journey.
POPSUGAR Australia: How are you feeling about the finale tonight?
Elise: My tail is wagging. I can't wait for it to happen and tell Australia what's going on and what has been going on for the past few months. I feel like my whole life is a lie at the moment!
PS: You told Matty you were falling in love with him. What was that moment like?
Elise: Do you know what, I was so nervous on that date. You couldn't really tell, but I was, and it was the first time I had felt nervous around him the whole time. I think it was because I knew how I felt and had to tell him, and all of a sudden, I got really nervous. I just pep-talked myself and started it, and I'm glad I told him.
PS: When did you realise you were falling for him?
Elise: During hometowns. The first time was really at the James Blunt day and having that group date with all the girls around. I felt a little competitive side emerge in me and felt a little bit jealous. I thought, "Uh oh, I've got feelings for this guy!" And then taking him home to my family was beautiful and more than I could've imagined. I remember driving home from that and the producer was like, "I think you love him!" And I was like, "I think I do!" But I wanted to sit on it for a while and make sure that's really what I felt.
PS: Your hometown date was so natural!
Elise: People keep saying that, and that surprises me, because that's just my family. That's just us. It's surprising that so many people have said that!
PS: Given how you feel, is the potential heartbreak so much more real?
Elise: Yeah, when I think about that, I feel sick to my stomach. It's real. I think so many people talk about the show and what's real and what's not. My take on it is that yes, some parts are real, some parts aren't — the extravagant dates have to be re-shot sometimes and there is a production behind it — but I can really hang my hat up and say that the feelings are so real. It's love, and everyone can relate to that and relate to potential heartbreak. So that's the one thing that's more real than anything in this.
PS: Do you see Laura as a threat?
Elise: Yes and no. Yes, because it's a 50/50 chance, and if it's not me, it's her. No, because we're different people and it's about loving someone that loves you back, and if that's not me and who I am as a person, then it's not meant to be.
PS: If it's you at the end, will you be moving to Sydney?
Elise: I actually am already in Sydney! I started work a couple of weeks ago. I lived out of Sydney for about 7 months before I went on the show. I left my job to go on it, and since we wrapped up filming, it was time to move back.