Elora Murger Bachelor in Paradise Elimination Interview
Elora "Completely Backed Off" Apollo When She Found Out He Wanted to Invest in Simone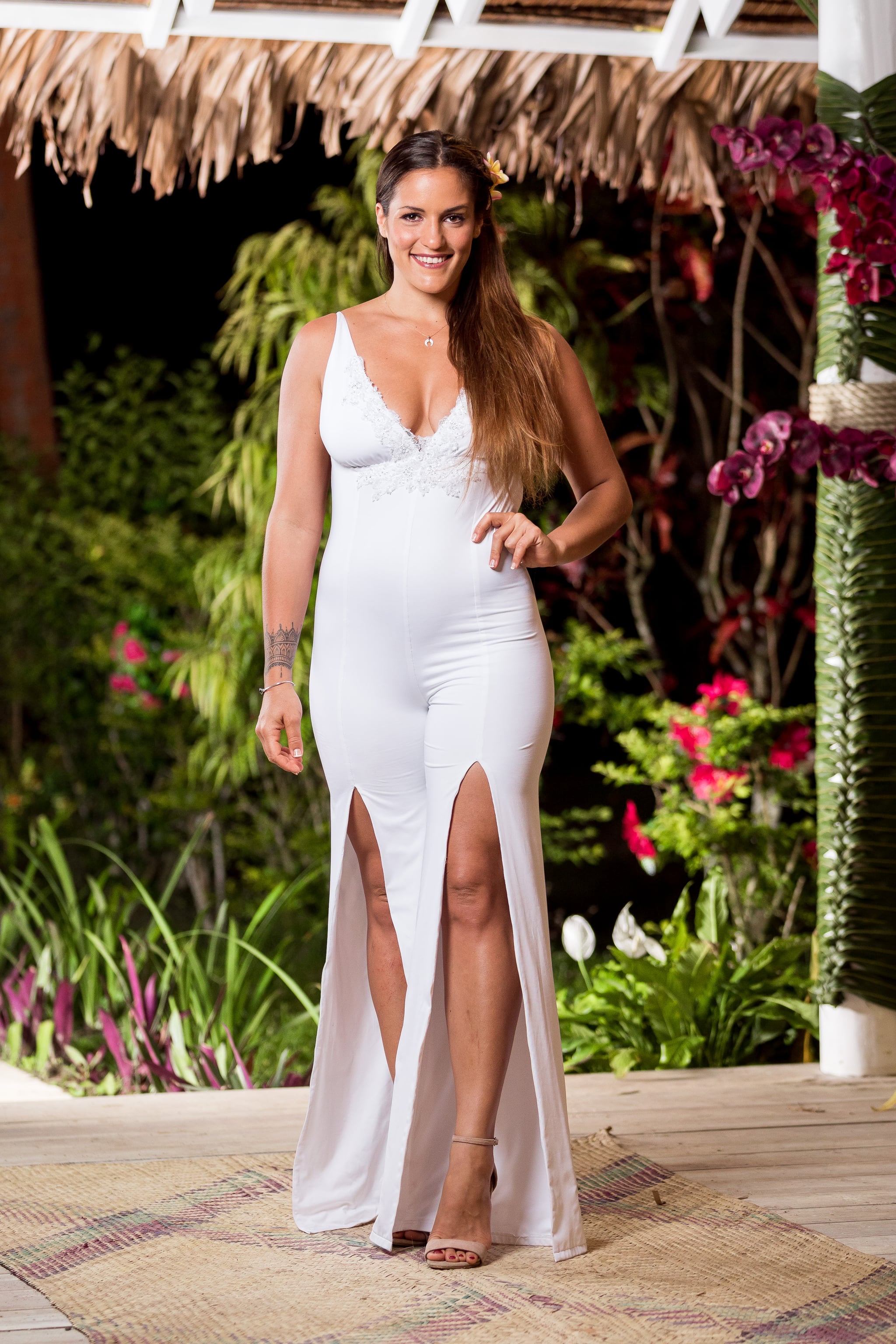 The Bachelor in Paradise sort-of triangle between Elora, Simone and Apollo lays claim to the fact that when a guy gets between two women, things can get a bit ugly and we end up dipping our toes in unnecessary drama. The side-eyes, the emotional chats, the does-he-or-doesn't-he's . . . Stressful, much? While Monday's episode saw Simone take issue with Elora and Apollo's fire-spinning performance, the Tahitian told us over the phone that it was all simply, a friendly gesture that had been discussed earlier with Apollo.
Turns out, there's so much more to the story that we don't know about. Here's what Elora had to say about her relationship with Apollo, Eden's letter prank and finding love now. The truth comes out . . .
POPSUGAR Australia: How did you feel about leaving Paradise?
Elora: I wasn't upset to be leaving, it was right before couples week and I was obviously single. I think my time in Paradise was well-spent and it was time to go home.
PS: You seemed a bit teary?
Elora: I never expected any rose from Apollo. Right after my date with him, he'd told me he wanted to invest time in Simone — the night that I got the letter. So ever since, I completely backed off, I was never expecting a rose from him. There was a lot of drama because Simone got really upset about us spinning fire, but it had nothing to do with me trying with Apollo. I certainly was not expecting anything from Apollo that night.
PS: How did the fire-spinning come about?
Elora: Apollo and I were asking the producers for fire toys the whole time we were in Paradise, I was even waiting for someone to bring one from my home. And they landed that night, the producers came to the party and told us hey, we have fire toys if you want. I went to get Apollo and was like, yeah, they're here, let's do it for everybody. That's exactly how it happened. We both realised afterwards when Simone got angry, that the way it could've looked from the outside wasn't really pleasant, but the gesture was really nice and innocent.
PS: Did you and Simone ever have a chat about it?
Elora: Well, when I told Apollo the fire-twirlers were here, I actually told Apollo and Simone. I said hey guys, the fire-twirlers are here, do you guys want to go? We were like kids that just got given toys and had to go get ready for it, and it was going to be for everyone.
PS: That's weird, because Simone told us that she would've appreciated it if you had not gone behind her back.
Elora: No, well, Simone says a lot of things that aren't true. I didn't take Apollo behind her back, it was in the middle of the party in front of everyone. The reason why I screamed "paradise" when we started spinning fire was because I was surprised no one was there watching us. It was for everyone, so I let everybody know we were on the beach. It wasn't a little escape!
PS: What drew you to Apollo?
Elora: When you're on an island and told you're going to find love there, you're trying to find someone. On paper, Apollo seemed like he was a nice guy — he was a performer. Jake was taken, Luke was taken, the only other one that was my type was Apollo. I knew he was arriving, and there was no one else. I got a bit stitched up you know, with how many people were coming. To be honest, I don't even know if Apollo and I would've worked out, I just know that I wanted to meet him. Until Apollo made the decision to invest in Simone, to me, he was completely fair game, but I wanted to hear it from him, which I did, and I completely let go.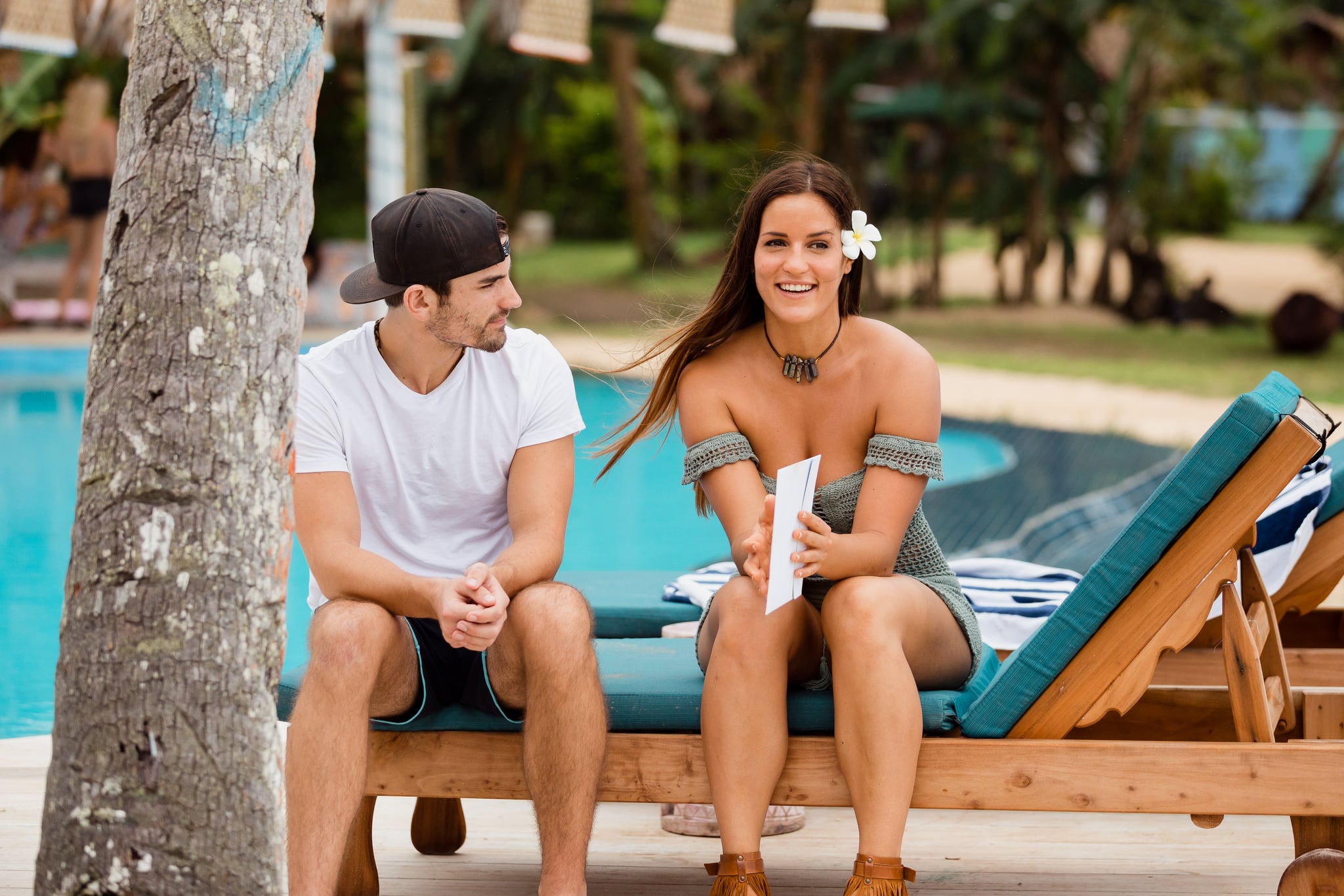 PS: Yeah, it's weird, but it seems that you keep on persisting.
Elora: Yeah I know, and I think this is why the fire toys appeared that night, because it was easy to make it seem like that. I do go for what I want, and it's not because Apollo was taken that all of a sudden, he wasn't going to be my type anymore. Had he been with someone who wasn't my enemy, it would've been different, but Simone made a big deal out of everything. I wasn't even allowed to go meet him as he walked in. When Ali and Michael defended me, it was because she was getting angry that I went to introduce myself to him that first night. She made it a big deal and there was a lot of drama around that. When he made that decision, I completely respected that.
PS: So what do you think of how you've been portrayed?
Elora: Honestly, I'm having a really hard time . . . I'm not getting a lot of hate or anything, you'll never see me say anything mean about anybody else, but I feel like I'm always fighting for myself. I have the right, everybody is dating everybody, everybody is getting to know everyone, they're stealing boys and girls left and right from each other. But because Simone was so angry about it all and refused to be friends, it just made such a big deal out of it that because I wasn't the one falling in love, it looks like they're just pulling the emotions out of me. It doesn't really look great. It's a bit manipulative and too much for me. I feel very bitter about it all.
PS: Oh, I'm sorry!
Elora: It's alright, I had a great time. When I left, I was so happy and it was the best experience of my life, but watching it, I don't know if I really wanted to do this ever again, it's a bit difficult.
PS: What made you forgive Eden after that letter prank?
Elora: The environment made everything very intense. The prank that Eden . . . He's not the only one who did that, there were two other people involved and they had very good reasons to do it because they were very good friends with Simone. I'm actually very surprised that they didn't own up to it, because Eden's integrity is on top and he won't ever tell. He's a respectful choice but now he's getting accused of doing it on his own. But that's their problem. It was very intense because to me, I had just spoken to Apollo after my date, and he told me he was going to invest in Simone because he didn't want to juggle between two friends. I respected that, and my fallback to feel a little bit better about myself was the letter, so the timing was really bad. I forgave Eden because I couldn't forgive myself for sending his home, I couldn't imagine his pain for going home like that. I didn't want to hurt him because I got hurt as well.
PS: What have you learnt from your time in Paradise?
Elora: Well, when I was in there, it was difficult. You kind of walk around and when no one's available, it was hard, because everybody wanted you to come in and steal a man and I didn't want to do that. I wanted to stay as true to myself as possible, and from watching it now, seeing what Keira said, for example I feel like I was a bit too nice. She'll say that I'm all about myself, but I don't know, I just learnt that timing is everything and that it's really important to be honest. No matter what, it doesn't matter what people think, I know exactly what happened in there and I'm going to move on to these feelings of happiness that I felt when I left. Being true to myself is what really matters, because had I not, I would've regretted it. But there's nothing I would've done differently, because I was always me.
PS: Where are you at with finding love now?
Elora: I found love actually! A week after I got out. He's a beautiful man from Napoli.