Emily Dibden Bachelor 2018 Elimination Interview
The Bachelor's Emily Reveals She Spent More Time With Nick Than We Saw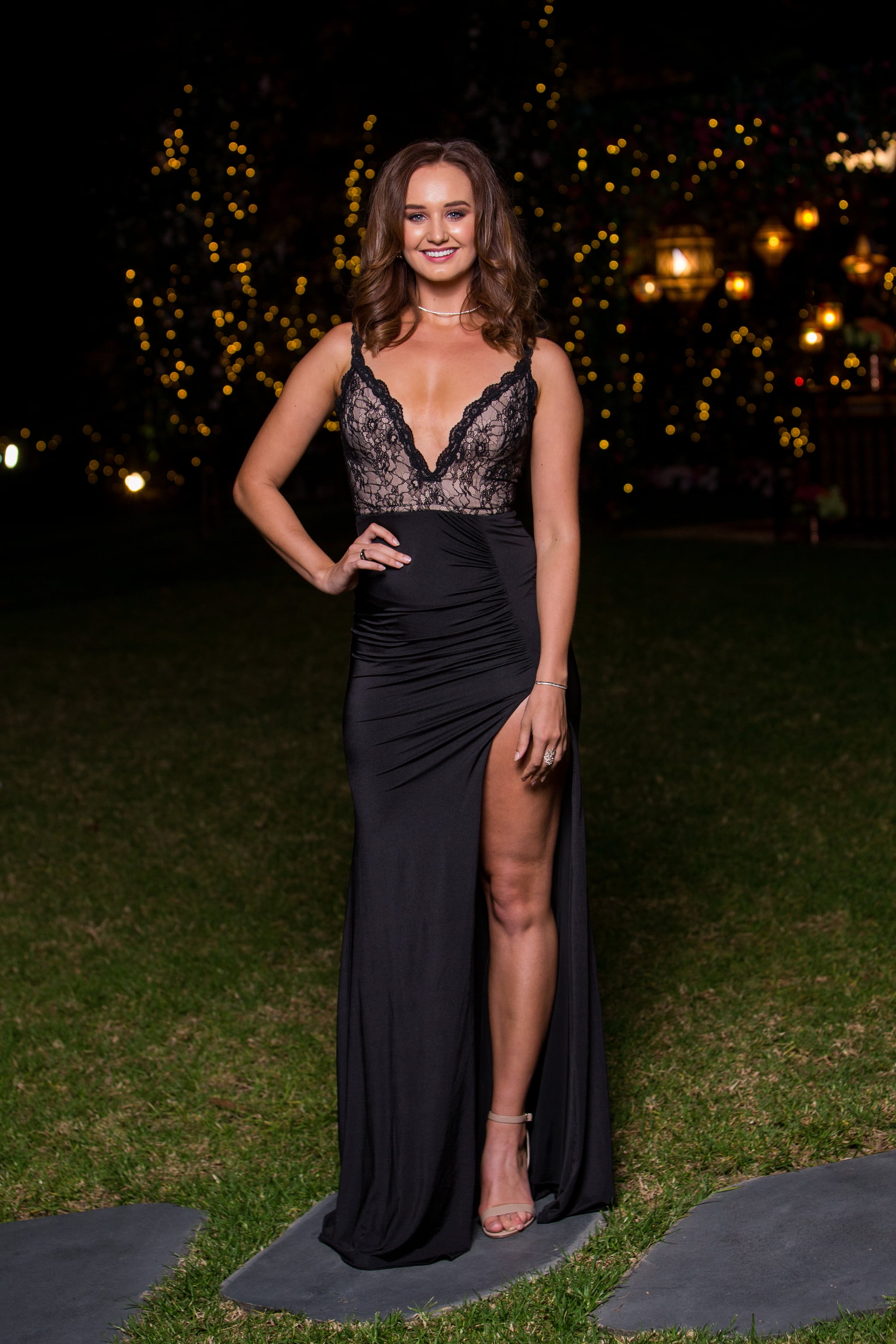 So last night's episode was a big one with Emily and Dasha both exiting the show. We caught up with Emily to find out more about her connection with Nick, and when she accepted that it was her time to go.

POPSUGAR Australia: When both you and Dasha were left standing without a rose, you looked at each other and smiled. What was that about?
Emily Dibden: Obviously at that point Dash and I had a bit of a feeling that it was our time. It's so hard going through this situation and putting your heart on the line and feeling very vulnerable but knowing that even though I was leaving we had each other's back. It was going to be ok and we were able to help each other out. That's what the little smile was about, kind of like, it's OK darling, we'll be alright.
PS: Home visits are next up. Were you to relieved to have left when you did given how serious that step would have been for you?
ED: I was upset because I was still holding out hope that I'd get that time with Nick. I was playing so much catch up and I thought home visits would have been such a great way for him to really learn a lot about me through my beautiful family and coming back to Canberra. So, it would have been a really cool way to get to know me a bit more and see if there was some potential there. But at the same time, it was so hard. I had really put in 100 percent into getting to know him and I really liked the guy and I just wanted it to work, but I thought . . . it's kind of a little bit of relief knowing OK, I know where I stand now, there's no more guessing. It's not meant to be ultimately and that was OK.
PS: We didn't see much of you at the beginning of the season with many people not even realising you were a part of the show. Had you spent more time with Nick than what we saw?
ED: They can't show everything in an episode, but I took some great chances getting to know Nick. Even before I had that extended time with him after the pool date I had a chance to teach him a bit of salsa dancing at the cocktail party. I told him a lot about myself and my work and what I do, and I was always involved in the group dates. so even though they didn't show a whole lot of me, I promise I was there! It was enough for Nick to want me to hang around. I wouldn't have hung around if I didn't think he was into me or if we didn't have something there. Even after that extended date with Nick I had told him "look, if you're not into me, if we're not meant to be than that's fine, you just need to let me go because it's really hard to be hanging around with nothing". I really liked him, and I just wanted to get to know him. I just wanted a chance to see but he ultimately said no.
PS: On your extended date it appeared you had a connection with Nick but somehow lost that on the second part of your single date. What happened?
ED: That first part of the date for me was phenomenal. We had so much fun and it was clear we were definitely connecting. Prior to that Nick and I had had really easy chats, I always felt really comfortable with him and we were always able to speak and had no problem with that, so going into that second part of the date I was really comfortable and confident and thought yes, this is the easy part now where I thought we were really going to get along. But I definitely felt like Nick completely shut down. They didn't show it, but I had a lot of questions for him because I had been waiting so long for this time and I was definitely going to make the most of it and see if we were able to connect again. But I wasn't getting much back. There was a lot of one-word answers or if I wasn't generating the conversation, we'd just sit there and just enjoy each other's company. It did get a little bit awkward and I think one of the factors was that we were both exhausted. Nick had totally put himself out of his comfort zone for me on that date and, at that stage I could see that obviously he'd had a lot of time with the other girls so maybe it just wasn't in his capacity to really bring me through at that point. Maybe it was too much, or it was too late and so I felt it was a bit disappointing because I really liked him, and I really wanted to get to know him more, but it just wasn't happening and clearly it wasn't meant to be in the end, which is disappointing, but it's OK I can understand.
PS: Was it after your single date that you accepted it was your time to go?
ED: Yes, but not completely. Although the date came across very awkward, we'd actually had enough of a chat and a connection to reassure me that it was enough for me to stay and want to continue to see if there was something there. I guess that was pretty confusing for me because from the point of view from where you guys are watching, it's very obvious that he wasn't into me, but it wasn't quite like that in the moment. So, I think I was kind of holding onto that from my side with hope there was still maybe a chance to give it another go. It was really unfortunate because I think he's great, I think he's a great guy.