Eminem With a Beard June 2017
Eminem Grew a Beard, and We Don't Know How to Feel About It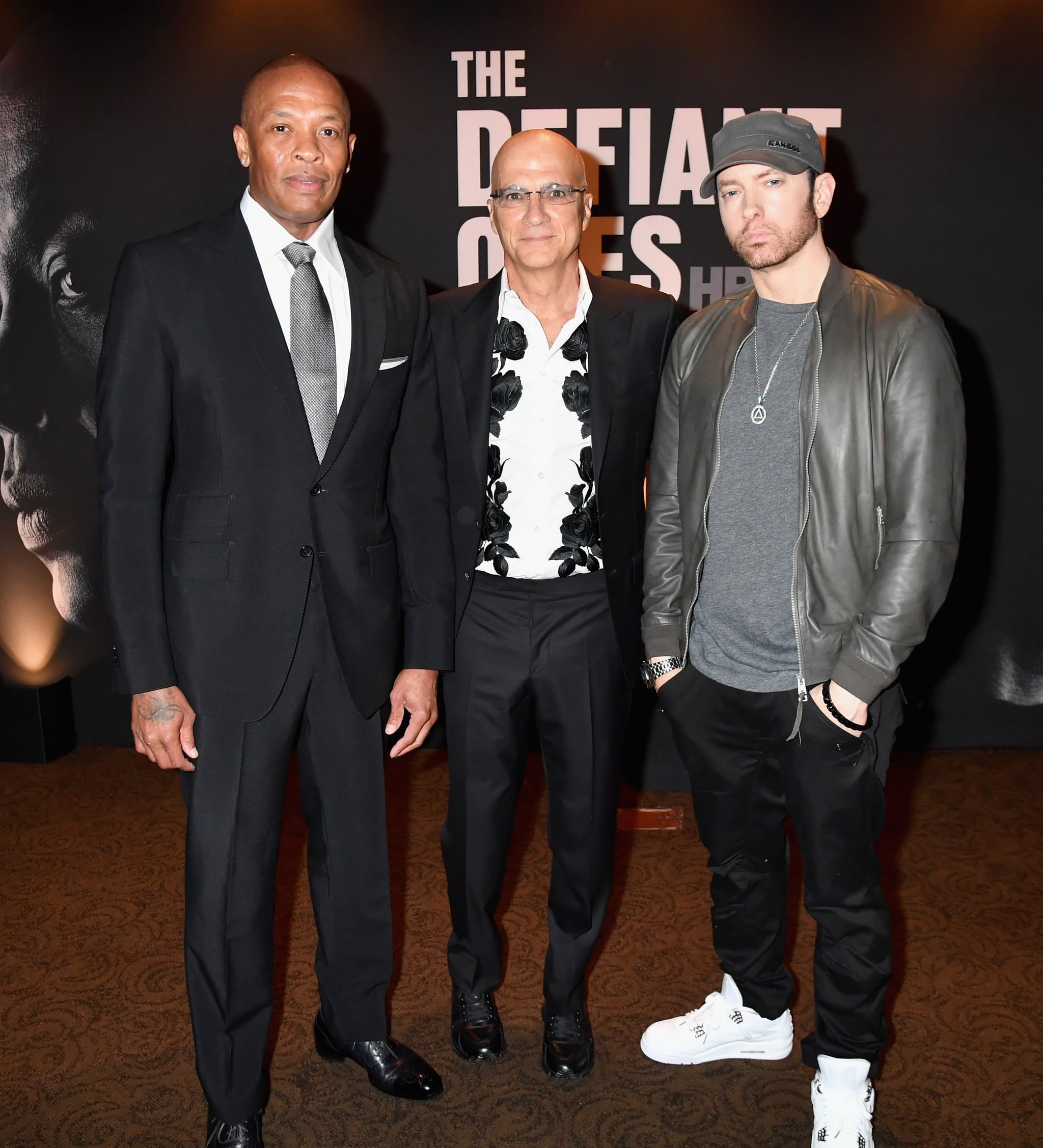 Image Source: Getty / Jeff Kravitz
Eminem made a rare appearance at the premiere of HBO's The Defiant Ones on Thursday, where he was joined by longtime collaborator Dr. Dre, record producer Jimmy Iovine, and an unexpected amount of hair on his face. The 44-year-old rapper also shared a photo on Instagram while posing with Dre and Kendrick Lamar, which gave us another look at his new beard.
I've always been pretty attracted to Eminem, and I've always been pretty attracted to men with beards, but Eminem with a beard is not something I was at all ready for. I'm having a difficult time with it, as are these confused fans on social media:
Eminem's beard has me a lil shocked ngl pic.twitter.com/2fP8BnMzMm

— Tina (@christinarochee) June 23, 2017
eminem has a beard and I honestly don't know what to think about my life at this moment

— jacqueline 🥑 (@ryanIaserbeam) June 23, 2017
THE NEW EMINEM ERA IS UPON US, HE HAS A DAMN BEARD!!!! OMG OMG IM DYING 😭😭😭😭😭 pic.twitter.com/fUwvxeqkc5

— the boyd wonder (@boydtroy7) June 23, 2017
Eminem has a beard now wtf lmao hopefully this means some fire is on the way

— Kory Ryan ∆ (@Koryy_Ryann) June 23, 2017
EMINEM GREW A BEARD BITCH pic.twitter.com/3fNtyNroWu

— Fulanita (@yenniferxx) June 23, 2017
Eminem with a beard has me in a deep state of wtf

— L Rich (@Larryriichmond) June 23, 2017
Update: I've decided how I feel about the beard. I'm super into it, and will be sure to update this post with new emotions as they happen.