Emma Birdsall Interview on Sister Lauren on The Bachelor
Here Are Emma Birdsall's Thoughts About Her Sister Being on The Bachelor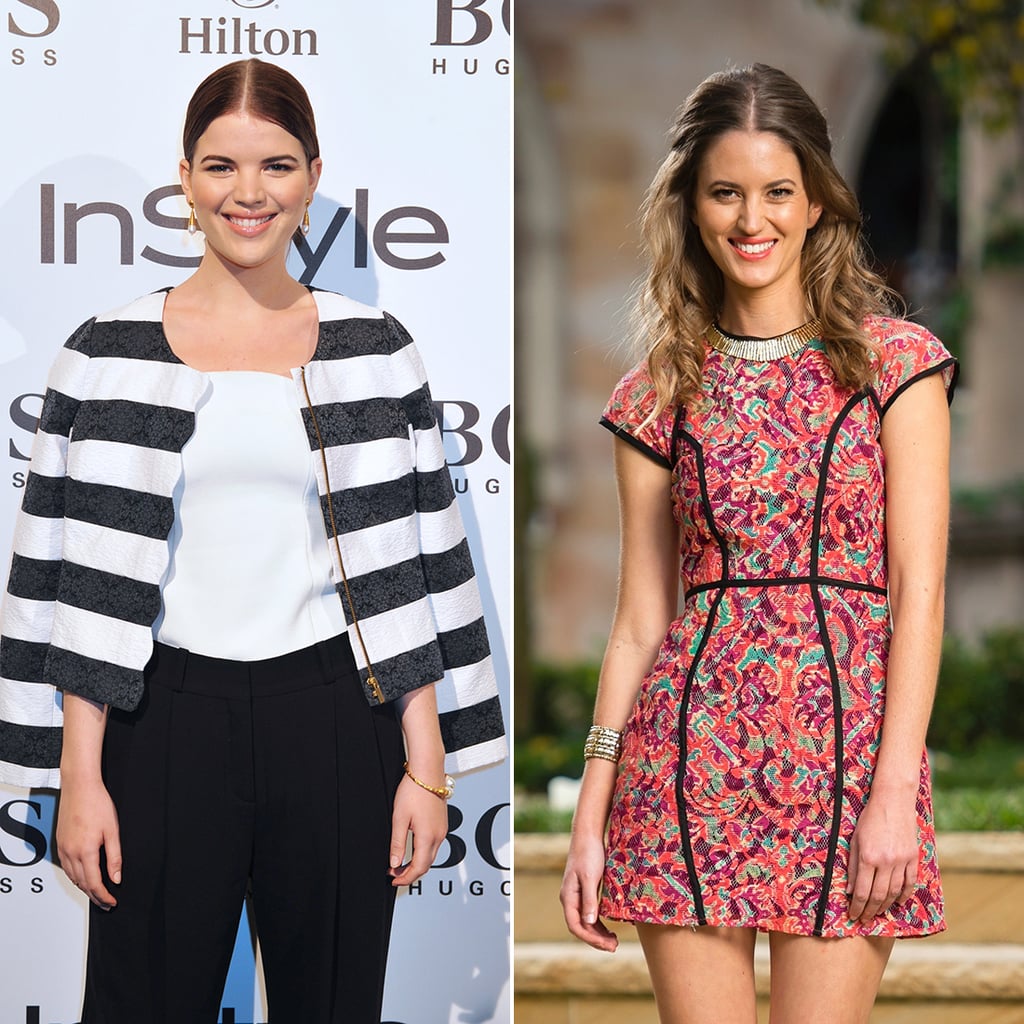 If you thought Lauren, one of the intruders on The Bachelor, looked kind of familiar, you'd be right: her younger sister is Emma Birdsall, the Aussie singer who first came to our attention on the 2012 series of The Voice. Lauren's done pretty well out of the group of date crashers who entered the show six weeks late — she's the only one left and she got taken on a single date before one of the original girls, Amber. So her love journey with Blake has gone pretty smoothly considering she was at a disadvantage to start.
We caught up with Emma at Tuesday night's InStyle Men of Style Awards in Sydney to discuss what it's been like seeing her sister compete for a man's heart on national television.
POPSUGAR Australia: I need to chat to you about The Bachelor.
Emma Birdsall: Yes! Always happy to talk about The Bachelor.
PS: What has it been like for you and your family to watch her on TV?
EB: Quite hilarious. We've made it a thing where we all have family dinner on Wednesday and Thursday nights, and we'll sit around and just giggle. She's got such a good sense of humour, Lauren, so it's been quite funny. There's been moments when she just puts her head in her hands and we go, "Lauren!" But I think she's come across so beautifully, so there's been nothing for us to cringe about behind the scenes.
PS: And it must feel good to be the last intruder girl standing, and to be the only one taken on a single date.
EB: Definitely. That was pretty good! I was quite impressed by that.
PS: What has she told you about her experience of it?
EB: She said it's funny, and that the girls who come across as the villains on TV, she said they're not really villains in real life. She said all the girls were so lovely. It's a really dynamic bunch of personalities in the house, but she just had the best time, loved it, came out raving. I guess it was just like one big party for however many weeks she was in there. I didn't even know, it was like, "OK, bye Lauren!" She disappeared, and then she was home again, and I don't even know what's going on. Everything is a surprise for us too.
PS: Was there anyone in particular who encouraged her to do it, or was she like, "OK I'm going on The Bachelor!"?
EB: Well I was in Stockholm in the time when she called me. She was like, "So, they've asked me to go on The Bachelor . . ." and I just cracked up laughing. I was like, "Just go for it! 27 and date-less, hit that up! How badly could it go?" I think it was all a positive experience as far as I know, nothing traumatising.
PS: I've spoken to most of the girls who have come off, and they've loved it. For me, I wouldn't be able to come to terms with it. I don't know about you . . .
EB: I wouldn't cope either. I'd be like, 'This is weird! One guy and 25 girls! How does that work?' It is strange. But I'm not very competitive, and neither is Lauren — none of us in our family are, so I think that's probably an easier thing. She wouldn't look at the other girls as threats, and I would think that too. If he falls in love with one of the other girls, then that's just a personality. You can't really compete for somebody's love. I think if you fall in love, you fall in love, and that's the long and short of it.
PS: When I've interviewed him I've said, "Surely you're drawn to certain girls at a certain point," but he talks about keeping himself open to everything. And what's coming up for you?
EB: Things are kind of ramping up at the moment. I'm getting ready to release a single next month. It's going to be something quite fresh and exciting, I think, and a little bit unexpected, which is nice, because a lot of people have been expecting me to stay down that classic path, and go along with those jazzy routes. And I'm definitely not neglecting that, but I'm just mixing things up for a little while and seeing what happens.
PS: So there's a lot happening in your family at the moment. How do your parents feel about having two daughters who have been on reality shows?
EB: It's funny, we're all just amused by it! Everyone's very easy-going in my family. It's been a natural thing I guess, but we're all in the creative fields — [my other sister] Rachel is a photographer, and her husband is a photographer, mum's into acting. So it's kind of like, 'Yeah, you go do whatever you need to do for your career. Go and get a bit of exposure, and have fun. Try different things.' No one makes a big fuss over anyone. They're completely supportive, and we just get smacked, like, "Emma, pull your head in! Stop being a diva, I'm not getting you a coffee this morning! Get it yourself."
Source: Belinda Rolland / InStyle; Network Ten