Erin McNaught and Example (Elliot Gleave) Engaged
Erin McNaught and Example Are Engaged!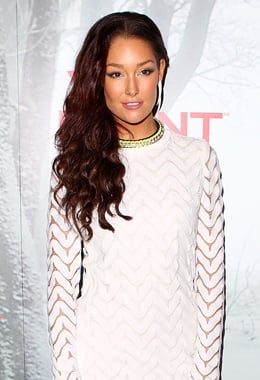 Erin McNaught is engaged to Example! The music producer (real name Elliot Gleave) proposed to Erin in her hometown Brisbane when they visited her family recently, and her rep confirmed the news, saying, "Erin and her boyfriend quietly got engaged last month." Erin and Example are back in Australia at the moment, where the British star was part of Stereosonic's Sydney line-up on Saturday. They also attended the launch of Pacha at the Ivy, where Erin reportedly showed off her new engagement ring. Earlier this year Erin uprooted her life in Australia to move to the UK to be with Example, a sign that their relationship was serious.
Congratulations to Erin and Example!