Ethan on The Voice Kids Australia Blind Audition
This Is Why Ethan From The Voice Kids Is Already a Star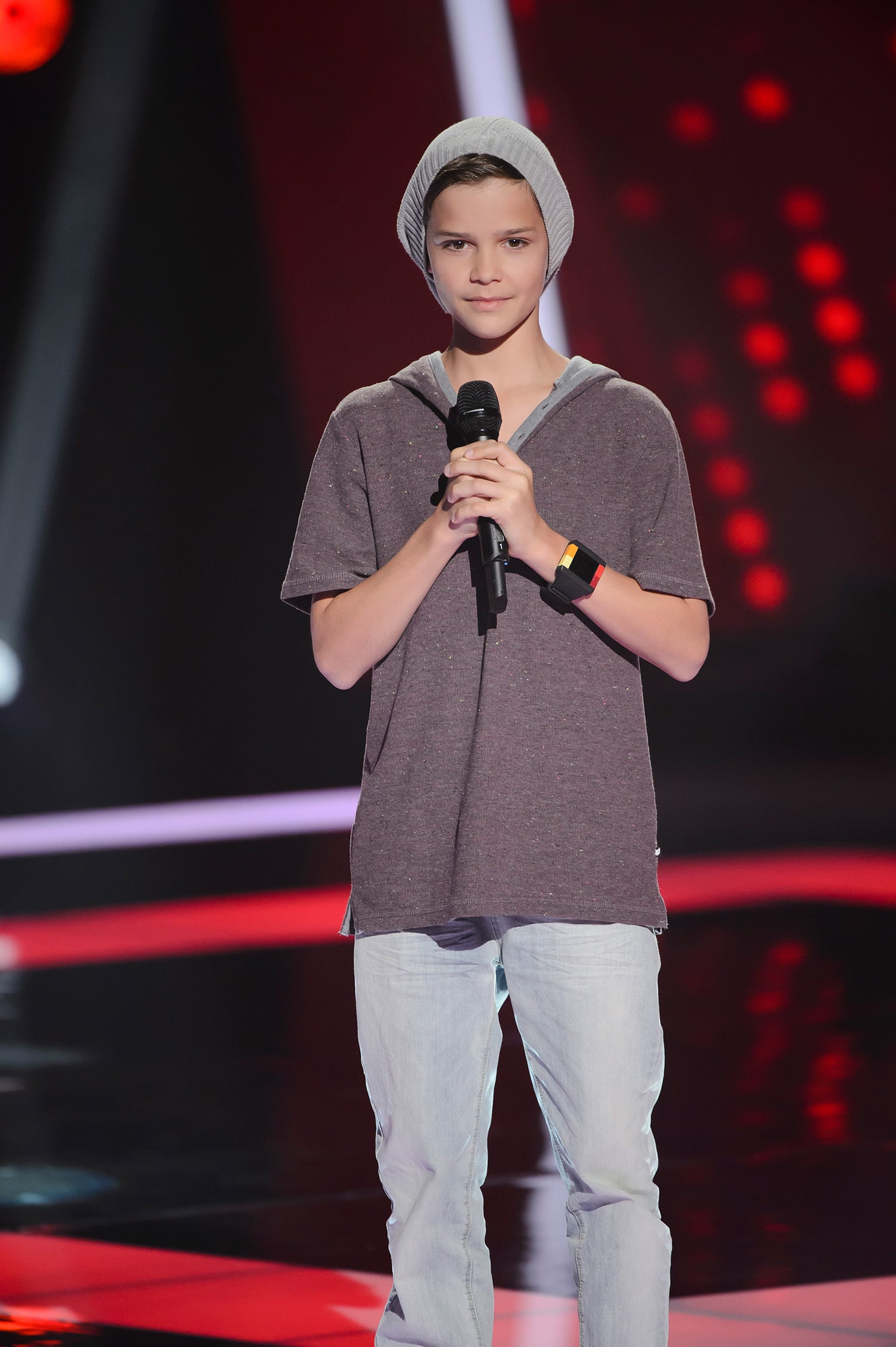 Source: Channel Nine
The Voice Kids continued Blind Auditions on Sunday night's episode, introducing the nation to another group of insanely talented children aged eight to 14. There was one contestant in particular who caught our attention, because we'd been looking forward to his performance the most: 13-year-old Ethan. Keep reading for six reasons why he's definitely got star potential and could be the one to beat.
He Featured Heavily in the First Promo
When the first promo for The Voice Kids dropped, lots of people fell in love with Ethan. Some even noted that he was featured so prominently it may have hinted how far he gets in the competition.
He's Got the Looks
The Voice prides itself on being about, well, the voice, but there's no denying Ethan's good looks, which have drawn comparisons to David and Victoria Beckham's son Romeo (especially with the beanie). When Delta Goodrem turned around for him, she also noted that he's "very handsome."
He's Incredibly Well Spoken and Charming
In the pre-taped package before his performance, Ethan proved to be very well spoken and articulate for a teenage boy — a desirable trait for any star in the making.
He Has a Great Voice
His Blind Audition wasn't perfect, and he didn't even turn all the coaches' chairs (Mel B didn't hit her button). His coach Delta commented that his rendition of Ed Sheeran's "Give Me Love" was pitchy, but she also said he had "a beautiful voice to start with, to work hard."
He Still Gets Excited
The way his face lit up when the crowd went crazy for him after his opening notes — adorable.
He Has Another Secret Talent
Ethan does card tricks and shuffles his card deck to calm his nerves before a performance.
Watch Ethan's Blind Audition below.
Want more? Follow us on Facebook, Twitter, Instagram and Pinterest!