Exclusive Grammy Interview With New Pop Star Ke$ha, Singer of "TiK ToK"
Buzz Interview: Ke$ha Shares Her Grammy Party Plans
Ke$ha is the hot, young thing right now. How do I know for sure? Not only do I have her infectious song "TiK ToK" stuck on a loop in my head, but at the Grammys Style Lounge in LA, there wasn't a moment when she wasn't being chased by her manager or photographers.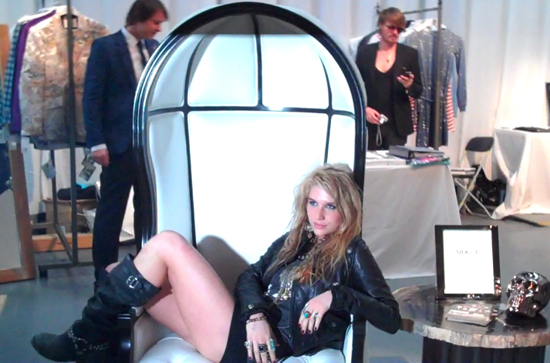 It's Ke$ha's first time at the award show, and this weekend feels a bit like her coming-out party. She's presenting the Best New Artist at today's ceremony, and tonight, she'll be performing at the grand poobah of Grammy shindigs: Clive Davis' party. You know I had to ask her how she was going to celebrate (this is the same Jack-drinking girl who sings about feeling like P Diddy, after all), so I managed to catch a quick minute with the singer.
Keep reading
On her hopes for this year's Grammys: "Honestly? I'm just trying to look hot. I want to perform and make everybody happy and have a little dance party at Clive Davis's. I'm just really going to try not to fall in heels. That's my main goal."
On her after Grammy party plans: "There are a few. I think Jamie Foxx is having one, but I might throw one in my hotel room, who knows!"
On what song amps her up before going out at night: "When I'm getting ready? It's always "Fight for Your Right (To Party)" by Beastie Boys. Keep it old school."
P.S. I snapped this photo of Ke$ha as she posed for cameras. She already has the veteran rock star swagger down, don't you think?
Stay tuned for our live Grammy coverage, including all the best beauty and fashion looks from the red carpet.