Facts About Matthew Le Nevez; Patrick Reid From Offspring
Everyone's Talking About Matthew Le Nevez — Here's What You Need To Know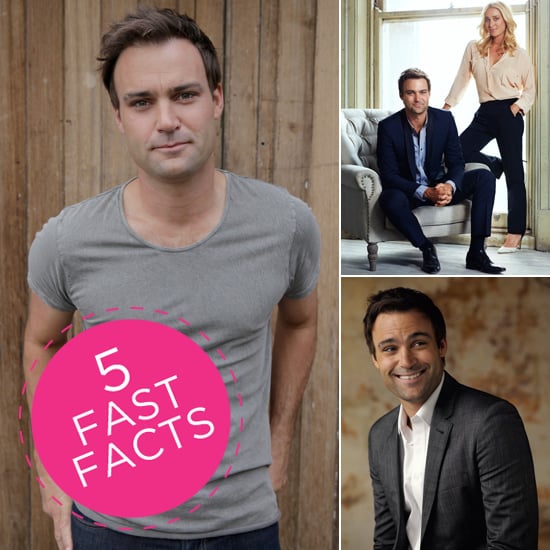 You'd have to be living under a rock (or, you know, not on social media) to have escaped the news that popular Australian TV show Offspring lost a central character last night. Asher Keddie's character Nina lost her love interest Patrick in a tragic accident, and while we may have lost him on the show, we've still got the actor who plays him, Matthew Le Nevez. He's the guy who broke over a million hearts last night, but how much do we know about him? Not enough, if you ask us! Keep reading for five fast facts on Matthew Le Nevez!
1. He hails from our capital
Matthew Le Nevez — he goes by Matt — was born on January 10, 1979 in the capital city of Australia, Canberra. He attended Telopea Park School, St Edmund's College and, later, NIDA, which he graduated from in 1999.

2. Patrick might not have been. . .
At first, Matt's agents weren't overly keen on the idea of him becoming a series regular on Offspring. Matt was busy in the middle of pilot season in the US (the time of year when actors have their chance to audition for Hollywood TV shows) and his American agent didn't want him locked into a contract. Luckily, his Australian agent won out, and Matt brought Patrick Reid to life! What sealed the deal for him? The fact that Asher Keddie was on board.
3. He's no one-trick pony
Not an Offspring fan? You've probably seen Matt elsewhere, with a long list of roles making his resume an impressive one. He starred in his first feature film, Garage Days, alongside Pia Miranda and Kick Gurry in 2002, before nabbing a role on ABC show Marking Time (for which he won an AFI Award for Best Actor in a Supporting Role). His lead role in 2006's The Society Murders was what really catapulted him to fame; he won a Logie for his efforts and went on to star in The Tender Hook opposite Rose Byrne. In 2011 came Offspring, and late last year he had a main role in Howzat! Kerry Packer's War. Phew, no wonder he's taking a break!

4. Why did Patrick have to be killed off?
Some are saying Matt wanted to be free to spend more time in the US, but Offspring producers say it wasn't as black and white as that — but it did play a part in Patrick's death. As for Matt's reaction to being killed off? Producer Imogen Banks says, "He was shocked initially. We'd spoken to him a lot about the future. When he found out, and this is both with Matt and with Asher, they were quite emotional about it, but very much on board and recognised what a great story it was."
5. What's next for Matt?
The 34-year-old actor is taking time focus on US possibilities and has confirmed to TV Tonight that he will be appearing in an as-yet-untitled ABC telemovie that will start shooting in October. Rest assured, this isn't the last you'll see of Matthew Le Nevez!