Favourite Australian Home-Grown Hottie of 2011 Is Hayden Quinn!
2011 Sugar Awards Winner: Favourite Home-Grown Hottie Is Hayden Quinn!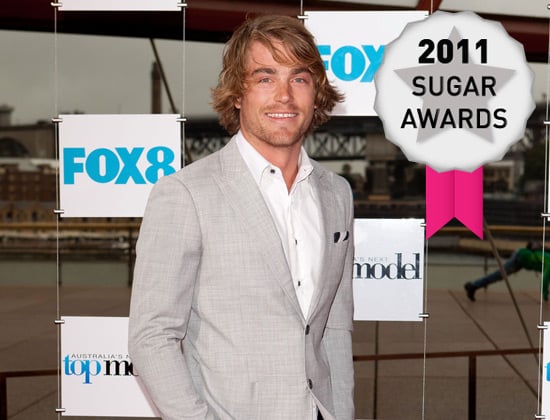 In less than a year, Hayden Quinn has gone from Northern Beaches lifeguard to hot household name, all thanks to a little show called MasterChef. It wasn't just his cooking skills that impressed during the reality series; thanks to his beachy lifestyle, the show gave us plenty of shirtless Hayden shots, which were probably big contributing factors to why he was voted favourite home-grown hottie in our Sugar Awards! There were bets on Hayden, 25, to take out the third series of the show (the title went to mother of three Kate Bracks) but he's managed to turn his exposure into the beginning of a successful career, with the recent release of his first e-book Hayden Cooks Summer, and a new gig as a commentator for Network Ten's IronMan. Looks like we'll be seeing lots more of Hayden in '12! Hayden won the category over Steve Peacocke, Reece Mastin, Ryan Corr, Didier Cohen and Johnny Ruffo.