Favourite Female Celebrity of 2012 Poll
Best of 2012: Who's Your Favourite Woman of the Year?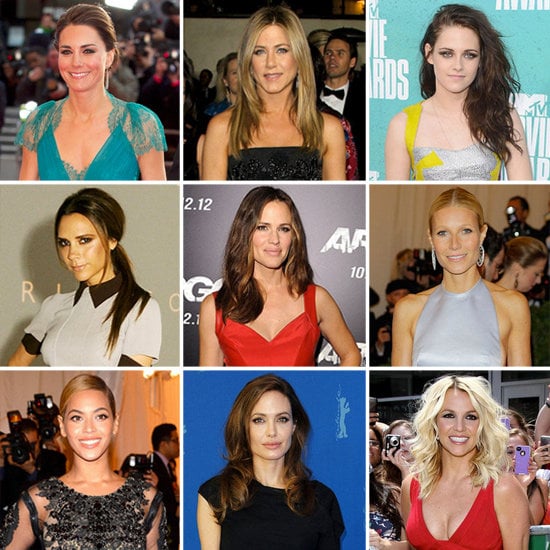 With 2012 quickly coming to a close, we're taking a look back at the lovely ladies who rocked the red carpet, box office and stage. Jennifer Aniston and Angelina Jolie shared engagement news, while Kate Middleton added a pregnancy to her big 12 months. Kristen Stewart starred in two major blockbusters, and Gwyneth Paltrow continued tackling new projects. Beyoncé Knowles and Jennifer Garner expanded their families, and Victoria Beckham reunited with the Spice Girls while running a fashion empire. Britney Spears proved she's still the Princess of Pop, drawing major ratings for The X Factor US. It's sure to be a close race, but tell us: who is your favourite female star of 2012?