Favourite Male Celebrity of 2012 Poll
Best of 2012: Who Is Your Favourite Male Celebrity of the Year?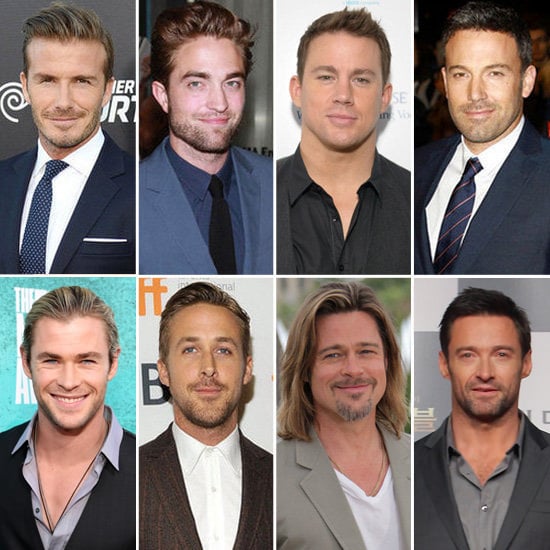 As 2012 draws to an end, we're looking back at the hot stars who got our hearts racing over the past 12 months. It's been a big year for the eight men above, who have all made headlines for professional and personal reasons. Ben Affleck and Chris Hemsworth welcomed babies and had success at the box office; Channing Tatum released three movies and was crowned People's Sexiest Man Alive; Robert Pattinson wrapped The Twilight Saga with Breaking Dawn Part 2 and survived a Hollywood cheating scandal; Ryan Gosling and Brad Pitt travelled all over to film new projects; David Beckham finished up with LA Galaxy, and Hugh Jackman shot The Wolverine and is has two films out for Christmas. The competition is fierce but who is your pick for your favourite male star of 2012?