Fergie Opens Up About Her Indiscretions in Elle — Awkward or Not? 2010-04-08 16:00:01
Fergie Opens Up About Her Indiscretions in Elle—Awkward or Not?
Fergie is on the cover of Elle US' May issue. Inside the magazine, she takes a stroll down memory lane to revisit her hairstyles from the past and her clothing evolution. Fergie also touched on some personal issues, including how she behaved during past relationships before meeting her husband Josh Duhamel. She said: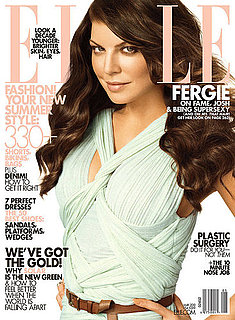 "I'm a relationship girl, a romantic. When I was younger, I used to be the cheater. I'm not talking about going all the way—I wasn't doing that in high school! But I'd have boyfriends and then spring break would come around and I'd be a little bit naughty."
It's interesting timing for Fergie to address the issue of infidelity after Josh was accused of having an affair with an Atlanta stripper last year. One might think Fergie would avoid the topic entirely, but instead she's confronting the rumours head on. So, tell us what you think of Fergie's quote—is it awkward or not?