Fifi Box Welcomes a Baby Girl
Fifi Box Welcomes a Baby Girl!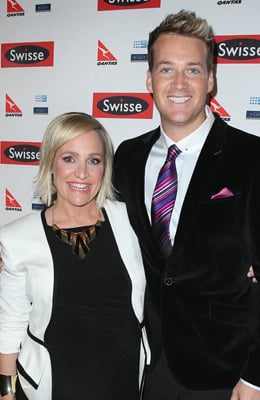 Fifi Box gave birth to a baby girl this afternoon! The happy news was confirmed today on the 2Day FM radio network, which is where Fifi hosts her show with Jules Lund. On air Fifi told Hamish Blake and Andy Lee, "She's just so heavenly and gorgeous," and then Jules tweeted from their joint account, "Congrats @fifi_box on ur BABY GIRL! Despite my teasing, you'll make a stella Mum!" A name hasn't been released.
Fifi announced she was pregnant on radio in November and later it was revealed that the baby's father is former ironman Grant Kenny. They're no longer together and Fifi said she'll be raising her daughter as a single mother.
Sophie Monk will cover Fifi's spot while she's on maternity leave.
Congratulations to Fifi!