Fifty Shades of Grey Is Being Turned Into a Movie
Fifty Shades of Grey Is Heading to the Big Screen — Have You Read the Books?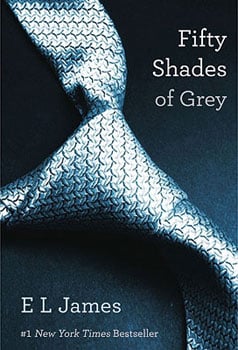 It's only a matter of time before a sensational book series gets movie rights, so it's not really surprising that Fifty Shades of Grey is coming to the big screen. For those of you that aren't familiar with the book, Fifty Shades of Grey is an erotic novel about a 22-year-old woman and the S&M relationship she engages in with a mysterious billionaire. The book (which is the first in a trilogy) is especially popular in its ebook form.
The story started out as fan fiction, and let's just say it's not the next great American novel. I'm curious about how it will play out on the big screen (and given the sexually explicit nature, whether big-name actors will be willing to sign on.) But before we get into casting ideas, I want to know if you've read the books — and what you think of them. Vote!