First Official Royal Family Portraits With Prince George
Here Are the First Official Portraits of Kate Middleton, Prince William and Prince George!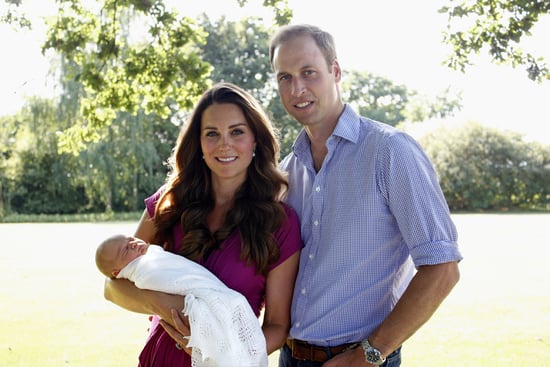 The first official pictures of Prince George have been released by the Palace! New mum Kate Middleton, wearing a purple dress, is holding the almost-1-month-old royal alongside her husband Prince William. The new photos come off the back of Prince William's first TV interview since Prince George's July 22 birth, in which he revealed what his first few weeks as a father have been like. Also included in the shots, which were taken by Kate's father Michael Middleton at their Bucklebury family home in early August, is William and Kate's dog Lupo, who William said in his CNN interview was "coping all right" with the addition of Prince George.