First Picture of Andrew Garfield as Spider-Man in the New Spider-Man Reboot
First Photo of Andrew Garfield as Spider-Man!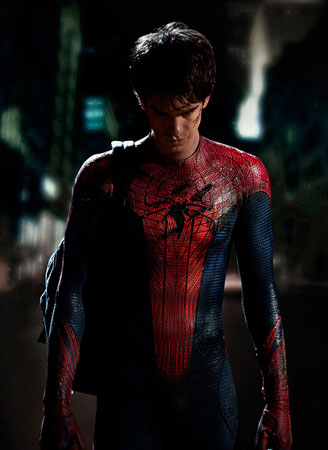 Breaking news: Sony has just posted the first photo of Andrew Garfield in the Spider-Man suit on the film's Facebook page! We already got a taste of Garfield's chemistry with Emma Stone on the set of the film, but here's the real deal. It's just a tease, but I'm gonna go out on a limb and say that he's looking pretty good. (And quite serious, perhaps a little sad — he must've just lost a fight or something.) We officially can't wait to see more, but what say you?