First Picture of Ryan Reynolds as the Green Lantern
First Look at Ryan Reynolds as Green Lantern!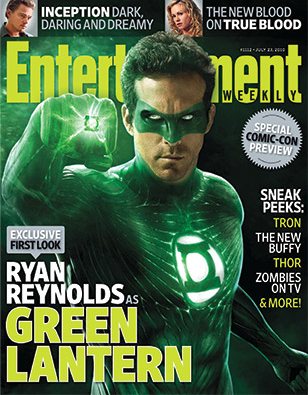 This week, all the Green Lantern-related buzz has revolved around two things: the film's presence at Comic-Con next week and Ryan Reynolds's injury on the set. Luckily, Reynolds is reportedly recovering nicely and EW released this first photo to generate even more buzz about the film before next week. I have to say—not bad, not bad at all (especially for a CGI suit)! What do you think of Ryan the superhero?