First Video Previews for Gossip Girl Season Three with WTF Ad Campaign and Joanna Garcia
First Look: Gossip Girl Season Three
Fox8!. Tonight. 8.30pm. Got it? I should hope so, because that's when Gossip Girl season three premieres. Finally.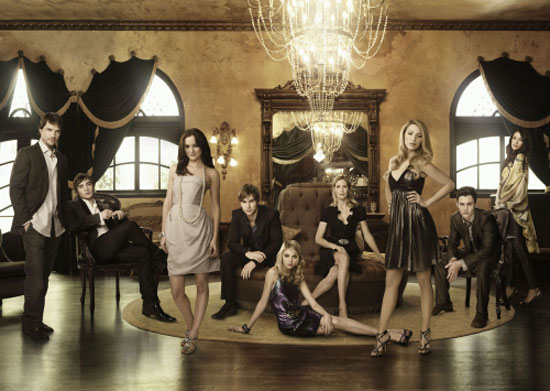 Fox8! have been running a teaser for a few weeks now, with the tagline WTF — as in, What the Fox8! (a cheeky little twist to the US' 'Watch This Fall'). But we also like the promo from the US a few months ago, which gives us a few more clues as to what those naughty Trustafarians have been up to since we last saw them.
For a look at the extended teasers, keep reading.
In the main preview, Serena appears to get herself in the middle of a paparazzi scandal, Dan looks to be the king of a college party and Chuck Bass — unsurprisingly — finds himself tempted to stray from Blair. Also, there's a shirtless scene involving horses, and if anything has ever called for a WTF, it might be that. I think the most intriguing stuff happens in the character videos, where Blair looks sad and out of place at NYU, Dan gets an intriguing new make-out partner and we get our first look at Joanna Garcia as a new love interest for Nate.
Gossip Girl returns December 1, at 8.30pm on Fox8! And before you hit the couch, be sure to brush up on your season two knowledge with our quiz.