Florence Bachelor in Paradise Elimination Interview
Florence Says She'll Never Trust Jake Again and Honestly, We Don't Blame Her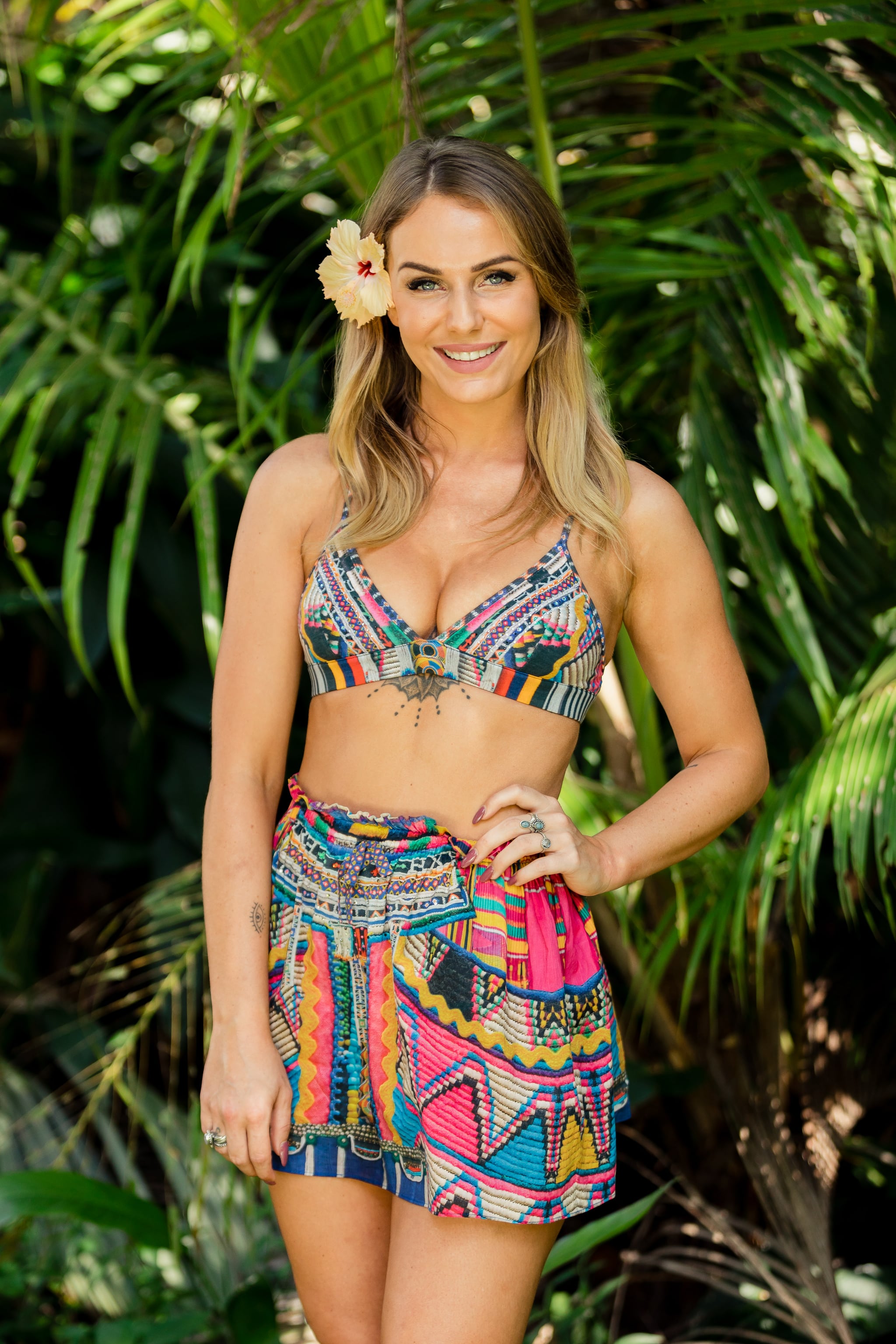 Since day one on Bachelor in Paradise, Florence has found herself in a bit of a pickle — the Davey and Jake kind, that is. Since the former left without a rose last week, you would've have thought that there would be plenty of space for herself and Jake to make good time on their relationship, except Megan is now in the picture and things are, er, complicated, to say the least. So much that Florence found herself being the one sent home.
Now the dust has settled, we caught up with Florence — who's currently living it up in Bali — to clear the air and hear her very own side of the Jake Ellis story.
POPSUGAR Australia: Were you surprised to be leaving Paradise so soon?
Florence: It was definitely a bit of a surprise. I had mixed feelings, and a part of me saw it coming because I had a feeling [Jake] was doing all this to get a rose. When Megan rocked up and he went on that date, then lied about what happened and I heard from other people they kissed, I was like, is that how quickly you move? You go from one girl to another . . . So that's when I started assuming that it might not end well for me. But when he actually did it, I was like, I can't believe you're like this, because 10 minutes before the rose ceremony, he grabbed me for a chat and was like, it's undeniable, it's here between us, blah blah blah . . . All the sweet talk. So I was like, surely you're not going to talk to me and then send me home five minutes after, because you didn't have to come up to me for a chat. He didn't have to say all that, but he did. And afterwards, I was like, you are unbelievable, I have no words. So much for convincing me that I should let you stay.
PS: Jake flat out lied to you and you confronted him about it — how do you think that conversation went and how did you feel about it?
Florence: Well, I went into that conversation with the best intentions. I waited for a quiet moment when we weren't really filming and everyone was minding their own business, because I didn't want to cause a scene in front of people. It was something between Jake and I and I wanted to keep that as private as we could. I went up to him and I started talking about my feelings — trying to talk about myself rather than accusing him — and he just started undermining everything I said and all the feelings I had. He was playing the victim, denying what he did and then he finally admitted it, so I said, so you lied. And then he denied it again and that went on and on until I had enough.
PS: So he never actually admitted that he lied?
Florence: He would never say, 'Yeah, I lied to you', he'd just twist the story again and make it sound like I was the one with the issues. As if I was the problem instead of him moving on to some other chick within 24 hours. That's what he does, he changes tables all the time.
PS: Do you think he knows what he wants or is a bit of a player?
Florence: I think he knows what he wants, he's just quite calculated. I definitely feel like he was never genuine with me when we were there, and looking back, especially when I watched the episodes, I was like, oh my god, he's literally only just talking about the rose, just pretending that he liked me. But that's not how I experienced it in the moment, because I don't see all the interviews he does and conversations he has with other people. But everyone fully believed that he would give me the rose, so he's been leading everyone on. He also told the boys that he was going to give it to me — there were a few guys who were like, we want you to stay here and will make sure you're getting a rose. Sam came up to me and said, 'Yeah I just spoke to Jake, he's going to give it to you, it's all good babe, you're going to stay.' I was like, I don't trust him. He was like, well he just told me. And in the end, Jake didn't [give me the rose], so I feel like he lied to a lot of people about it.
PS: What's the relationship like between the two of you now?
Florence: We don't talk. When his mum passed away, I reached out, because obviously that's awful. I'd spent time with him before the show and I knew about her being terminally ill, and of course, I wish him well. Even though I don't want him in my life, I hope he's happy and healthy. When I hear something like that, you put your differences and arguments aside to be there for someone, so that's what I did. Other than that, there's not much to talk about between us. I'll never trust him again and can't be friends with him.
PS: What do you think of him and Megan?
Florence: I really like Megan, I think she's a great girl and just hope that it was worth it — at least for him — and that he knew what he was doing for a reason. I had to pay the price, which was a pity, but I hope they're happy. I don't know if they're in a relationship right now, but if so, I'm happy for them. I wish them the best, it's probably for the better that Jake and I didn't end up together.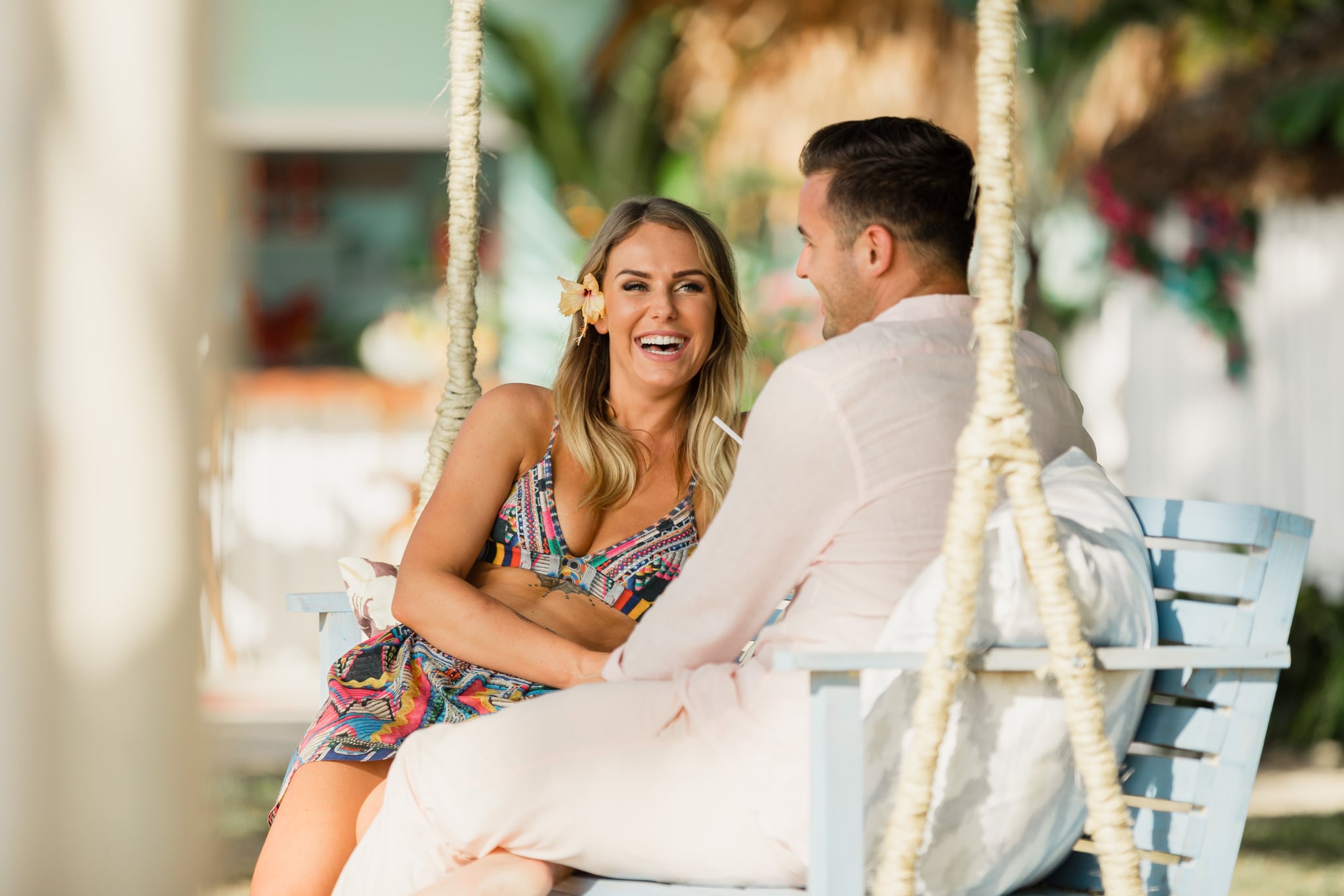 PS: Did you have any issues with Ali?
Florence: Oh, it must've been the editing, because I never had a problem with her. I couldn't really read her when she first walked in, and I think she said a few things that came across differently than she intended, because now that I've gotten to know her, I know she's a really sweet girl. She made a comment about Jake and I where I was like, that's a bit rude to do that two minutes into Paradise, but other than that, we're all good.
PS: What comment did she make?
Florence: She just asked about the situation and jumped to conclusions, and I was like, you don't know anything about this. She said, 'So you know Jake from outside — you met him at the pub and decided to go home with him.' I'd thought that was quite rude to say that to my face, because that's not what happened.
PS: The whole 'everyone's got a Jake Ellis story thing', is that true?
Florence: That's what Tara said, and in her social circle, that's definitely true, otherwise she wouldn't have said that. I'd never heard a Jake Ellis story other than Jake from The Bachelorette, but yeah, the girls from the Gold Coast are all pretty straightforward about it. There are some other Jake Ellis stories.
PS: How did you find your experience overall?
Florence: I loved it, I met some amazing new people and it was good to be there with Tara. I'm good friends with Nina now, as well as Luke, Lisa, pretty much everyone. It was a great experience, it's so incredible and unlike anything else — you can't compare it. It's just so good to be on that island and filming a reality show like that, it's very unique.
PS: As relaxed as it is, there must be a lot of pressure?
Florence: There is so much pressure! Not for everyone though, if you just meet someone, like Nina and Eden, and you pretty much stick together, it's a walk in the park. But there's so much pressure when there's more people involved, arguments, and the situation with Davey and Jake was stressful. It's not easy, it's like high school!
PS: Has it taught you anything?
Florence: I wish I'd listened to my gut. I really, really wanted to believe Davey and go for him and my gut was telling me that that would be a good decision. My head said that Jake had been putting in effort, and you should reward that because that's the fair thing to do. Now I'm like, I wish I had listened to my heart from the start.
PS: That's what Davey said — that he should've thought more for himself!
Florence: Noooo, we're meant to be I think! [Laughs] I'm kidding, but it's so true though. I think we both learnt the hard way that we should listen to our gut and not anyone else. Especially not Jake, he screwed over both of us! We both have a Jake Ellis story now! [Laughs]
PS: So, are you dating Davey?
Florence: Davey and I have been catching up and are on speaking terms, so who knows what might happen down the road. But not now!