Full List of Nominees for the 2010 MTV Movie Awards
New Moon, The Hangover Lead MTV Movie Awards Noms
Proving that there's really no end to award season in Hollywood, the 2010 MTV Movie Awards nominees have been announced! Naturally, the Twilight kids are all over these categories, but New Moon also gets some lofty competition from movies like The Hangover, The Proposal and Avatar. With categories like "Best WTF Moment," "Biggest Badass Star" and "Best Scared-as-S**t Performance," these definitely aren't the Oscars. But considering the show's history of shenanigans and comedian Aziz Ansari playing host, it should be a night of fun.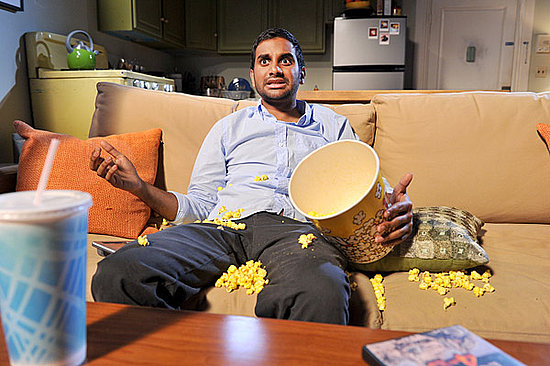 Voting is now open so be sure to give some love to your favourite the Aussie contenders (cough... Sam Worthington and Isabel Lucas... cough)—but good luck trying to edge out the Twi-hards. Check out the full list of nominees when you read on.
Keep reading...
BEST KISS
Kristen Stewart and Dakota Fanning, The Runaways
Kristen Stewart and Robert Pattinson, New Moon
Taylor Swift and Taylor Lautner, Valentine's Day
Ryan Reynolds and Sandra Bullock, The Proposal
Zoe Saldana and Sam Worthington, Avatar
BEST VILLAIN
Christoph Waltz, Inglourious Basterds
Helena Bonham Carter, Alice in Wonderland
Ken Jeong, The Hangover
Stephen Lang, Avatar
Tom Felton, Harry Potter and the Half-Blood Prince
BEST WTF MOMENT
Betty White "feels up" Sandra Bullock in The Proposal.
Bill Murray plays himself in Zombieland.
Isabel Lucas uses her robot tongue to hook up with Shia LaBeouf in Transformers: Revenge of the Fallen.
Ken Jeong pops up naked in The Hangover.
Megan Fox projectile vomits in Jennifer's Body.
BIGGEST BADASS STAR
Angelina Jolie
Channing Tatum
Chris Pine
Rain
Sam Worthington
BEST SCARED-AS-S**T PERFORMANCE
Alison Lohman, Drag Me to Hell
Amanda Seyfried, Jennifer's Body
Jesse Eisenberg, Zombieland
Katie Featherston, Paranormal Activity
Sharlto Copley, District 9
BEST BREAKOUT STAR
Anna Kendrick, Up in the Air
Chris Pine, Star Trek
Gabourey Sidibe, Precious
Logan Lerman, Percy Jackson and the Olympians: The Lightning Thief
Quinton Aaron, The Blind Side
Zach Galifianakis, The Hangover
BEST FEMALE PERFORMANCE
Amanda Seyfried, Dear John
Emma Watson, Harry Potter and the Half-Blood Prince
Kristen Stewart, New Moon
Sandra Bullock, The Blind Side
Zoe Saldana, Avatar
BEST MALE PERFORMANCE
Channing Tatum, Dear John
Daniel Radcliffe, Harry Potter and the Half-Blood Prince
Robert Pattinson, New Moon
Taylor Lautner, New Moon
Zac Efron, 17 Again
BEST COMEDIC PERFORMANCE
Ben Stiller, Night at the Museum: Battle of the Smithsonian
Bradley Cooper, The Hangover
Ryan Reynolds, The Proposal
Sandra Bullock, The Proposal
Zach Galifianakis, The Hangover
GLOBAL SUPERSTAR
Daniel Radcliffe
Johnny Depp
Kristen Stewart
Robert Pattinson
Taylor Lautner
BEST MOVIE
Alice in Wonderland
Avatar
Harry Potter and the Half-Blood Prince
The Hangover
New Moon