Game of Thrones Season 7 Cameos
Ed Sheeran Isn't the Only Celebrity Making a Cameo on Game of Thrones Season 7
Game of Thrones has it all — dragons, zombies, epic kingdoms, and even celebrity cameos. As Arya continues on her long-awaited return to Westeros in the season seven premiere, she runs into none other than Ed Sheeran as a Lannister soldier. This actually isn't the first time the show has incorporated real-life musicians into its expansive world. Other cameos beyond musicians have happened, too, like when the faces of show runners David Benioff and D.B. Weiss were among those in the Hall of Faces.
As far as season seven goes, Sheeran isn't the only celebrity cameo we can expect. New York Mets pitcher Noah Syndergaard will also pop up on Team Lannister as a general. The superfan has been tight-lipped on exact details, but hinted in a Sports Illustrated interview that his character will either kill someone or get killed in his scene.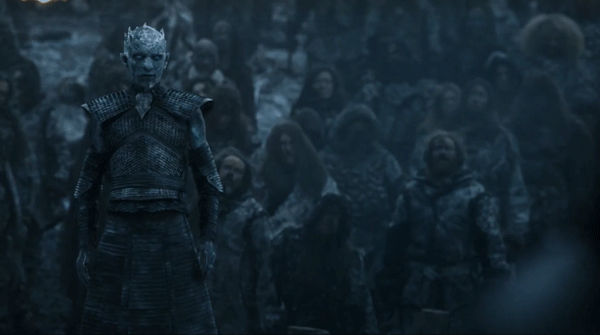 Brent Hinds of the metal band Mastodon is also confirmed to make a cameo. Previously, he and his bandmates played Wildlings-turned-wights in "Hardhome," the episode with an insane White Walker vs. Night's Watch and Free Folk battle. Though he'll show up solo this time, he'll be undead once again.
Like with everything else Game of Thrones-related, rumours about cameos fly about as well. Among the unconfirmed appearances are indie-pop band Bastille, who hired Sophie Turner for their "Oblivion" music video and were spotted on the show's Belfast set. Supposedly they'll be Wildlings at the end of the season, but the band insists they were simply there for a tour. UFC fighter Conor McGregor also denied a cameo after word got out that he might show up in Westeros. No one should be surprised if they do end up on the show, though — remember when everyone involved kept saying Jon Snow was definitely dead?