George Clooney and Elisabetta Canalis Officially Split
George Clooney and Elisabetta Canalis Split!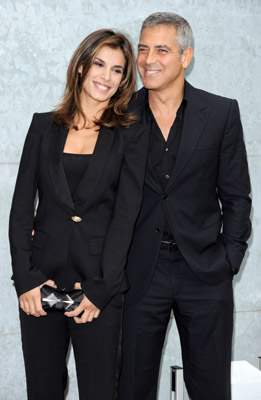 George Clooney and Elisabetta Canalis have broken up! In a joint statement today, the couple confirmed the news. Elisabetta and George drafted a press release that said, "We are not together anymore. It's very difficult and very personal, and we hope everyone can respect our privacy."
George and Elisabetta, who started dating in 2009, were spotted together in Italy recently. He was in her home country to work on an ad campaign in Milan before retreating for some R&R near his Lake Como home. Elisabetta recently gave an interview to the European magazine Chi where she talked about her happiness with George, saying, "I am very happy at the moment — thanks to my man and my fairytale is continuing. We are a couple that never gets bored." It seems, though, they have officially parted ways.