George R.R. Martin's Original Story For Game of Thrones
George R.R. Martin's Original Game of Thrones Pitch Hints at Another Stark Death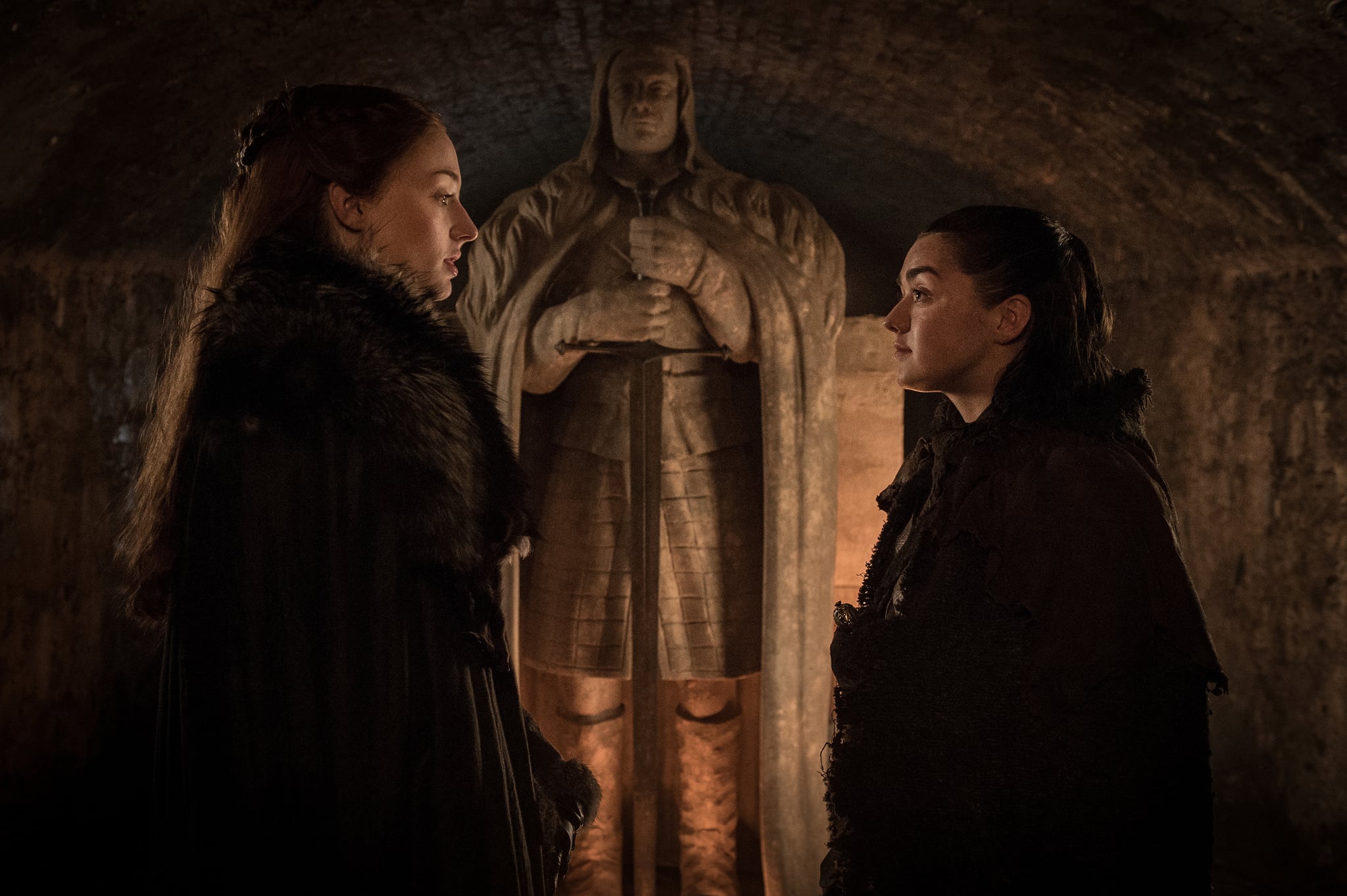 Big ol' Game of Thrones spoilers below!
Gruesome deaths and Game of Thrones go together like HBO and leaked episodes, but the latest spoilers have come from a surprising source: George R.R. Martin himself. The original 1993 pitch for the author's A Song of Ice and Fire series has been uncovered, and it could hold the key to which of the show's beloved characters make it out of season seven (and season eight, for that matter) alive and well.
As Mashable points out, Martin's three-page letter to his agent actually first surfaced in 2015 when British bookstore Waterstones tweeted out photos of it, before the account quickly took them down. Luckily, Reddit user TheNextRobin was able to screenshot the images before they were deleted and subsequently shared them on Reddit themselves. In the letter, Martin wrote that "five central characters" — Tyrion Lannister, Daenerys Targaryen, Arya Stark, Bran Stark, and Jon Snow — are destined to "[grow] from children to adults and [change] the world and themselves" along the way. "In a sense, my trilogy is almost a generational saga, telling the life stories of these five characters, three men and two women," he explained. "The five key players are Tyrion Lannister, Daenerys Targaryen, and three of the children of Winterfell, Arya, Bran, and the bastard Jon Snow."
So, is this the definitive answer as to which of the Starks, Lannisters, and Targaryens will make it to the end of the series? Maybe, since all five of those characters are currently kicking it around Westeros. Then again, it's worth noting that Martin made it clear in the letter that the ideas he initially had for the series were likely to change dramatically over the course of publication, so don't count Sansa out just yet:
"As you know, I don't outline my novels. I find that if I know exactly where a book is going, I lose all interest in writing it. I do, however, have some strong notions as to the overall structure of the story I'm telling, and the eventual fate of many of the principle characters in the drama."
He wasn't joking about that, either, since his original idea for Game of Thrones included a romance between Arya and Jon Snow (excuse us while we hurl ourselves off a cliff), Tyrion deciding to light Winterfell on fire, Robb dying somewhere other than the Red Wedding, and Sansa having Joffrey's baby (extremely hard pass). The author, who is reportedly hard at work on Winds of Winter, also emphasized that clinging to any one character in the story would be unwise:
"The cast will not always remain the same. Old characters will die, and new ones will be introduced. Some of the fatalities will include sympathetic viewpoint characters. I want the reader to feel that no one is ever completely safe, not even the characters who seem to be the heroes. The suspense always ratchets up a notch when you know that any character can die at any time."
Although Martin's initial vision for the series relied on the survival of Dany, Tyrion, Arya, Bran, and Jon, his own warnings about the unpredictable nature of the story could mean that those five characters are no longer safe. Arya, what with her murderous vendettas and all, has found herself in a perilous position lately, so we wouldn't be surprised if she and Sansa have been switched. Daenerys could also be in trouble, and many fans have speculated that the Dragon Queen might sacrifice herself beyond the Wall, because it ties in to a vision she has while in the House of the Undying.
Will Sansa Stark make it to the end? Will the Night King ride in and turn everyone in Westeros to a popsicle? As we're all well aware, "when you play the game of thrones, you win or die." Here's hoping the show concludes with more winning than dying.