Gigi Hadid Grabbed in Milan
Gigi Hadid Got Manhandled in Milan, and It's Not OK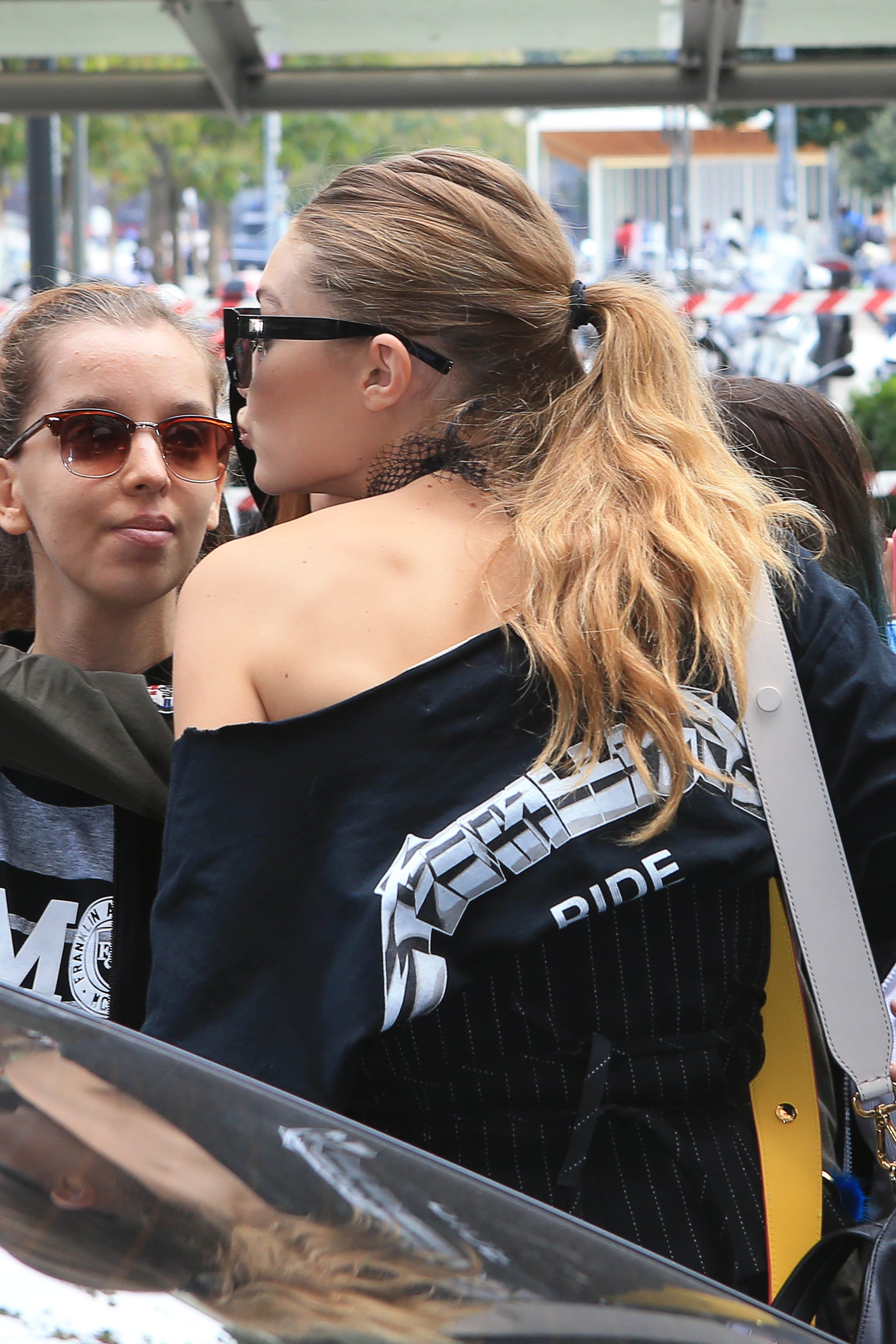 Gigi Hadid was grabbed by a man from behind and lifted up into the air as she exited a show in Milan last night. The model, who currently has a range with Tommy Hilfiger, was with her sister Bella at the time — and Gigi has since taken to Twitter to express her anger.
Gigi defended herself when a man grabs her after the Max Mara show. pic.twitter.com/IsHEkTkkER

— Hadid News (@HadidNews) September 22, 2016
THANK YOU Rachel.
To unknown article writer: fan?!!! The ACTUAL fans that were there can tell you what happened. I'm a HUMAN BEING — https://t.co/G7Pbp0G8yP

— Gigi Hadid (@GiGiHadid) September 22, 2016
and had EVERY RIGHT to defend myself. How dare that idiot thinks he has the right to man-handle a complete stranger. He ran quick tho 👊🏼😏🐱

— Gigi Hadid (@GiGiHadid) September 22, 2016
Is it that we see so much of these celebrities — on Instagram, Twitter and TV — that we forget they are real people? Whatever the reason, under no circumstances is this behaviour OK. As Gigi said, she is a human being and it's completely inexcusable to grab someone you don't know. Luckily for Gigi she had security who helped her into the car, but the man who had grabbed her sauntered off into the crowd.
As women, we should be able to be in public spaces, whether you are or are not in the public eye, and not be afraid of being unwillingly touched. Whether or not this was in jest, let's just all remind ourselves to be respectful of each other – we all deserve our personal space.
GIRLS, prepare yourselves so that, if you ever feel in danger, MUSCLE MEMORY can fight back for you. Thank you all so much for ur support.❤️

— Gigi Hadid (@GiGiHadid) September 22, 2016