Ginnifer Goodwin Josh Dallas Welcome First Child Baby Boy
Find Out What Ginnifer Goodwin and Josh Dallas Named Their Son!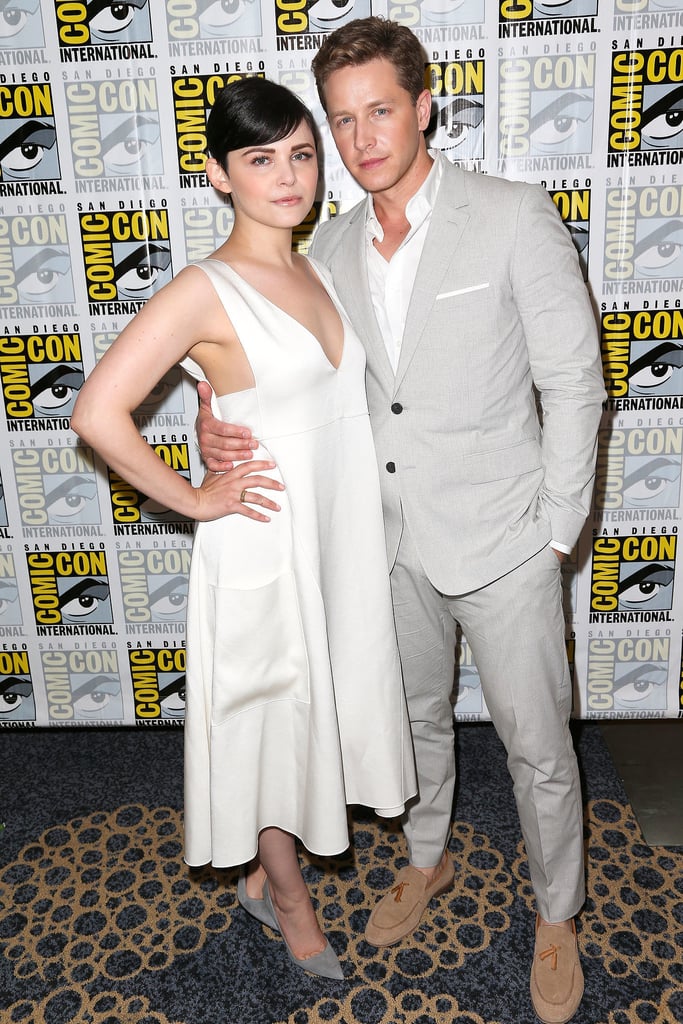 Ginnifer Goodwin has given birth to her first child! The actress and her new husband Josh Dallas are the proud parents of a healthy baby boy, and their rep confirmed the news to People magazine today. "Ginnifer Goodwin and Josh Dallas welcomed a baby boy yesterday, May 29. This is their first child. Both mum and baby are doing great." Today it has also been reported by Us Weekly that Ginnifer and Josh named their son Oliver Finlay Dallas.
The new parents' relationship has been one quick, exciting step after another; the stunning 36-year-old actress met fellow actor Josh, 32, on the set of their hit show Once Upon a Time a couple of years ago, and they very slowly revealed their relationship to the public. Then, they didn't hold back: In October last year they announced their engagement, a month later they revealed that they were expecting their first child together, and just last month they tied the knot in secret. Phew, these guys have been busy! Congratulations to the happy couple.