Ginnifer Goodwin in Talks to Star in Film Adaptation of Something Borrowed
Ginnifer Goodwin to Find Something Borrowed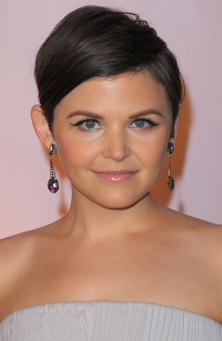 Ginnifer Goodwin is looking for another kind of big love: the actress is in talks to star in Something Borrowed, the movie adaptation of Emily Giffin's best-selling novel about a woman whose love triangle threatens an engagement.
Goodwin knows a thing or two about love triangles (and beyond) from her TV role as Big Love's Margene, but I'm pretty excited to see her try her hand at another romantic comedy—especially since He's Just Not That Into isn't exactly my favourite.
Hilary Swank's company is producing the film after she made news last year about buying the movie rights, but she apparently has opted not to star, leaving those honours to Goodwin.
Fans of the book, are you happy with this casting?