Giuliana Rancic Asking Alison Brie About James Franco
Giuliana Rancic Just Asked Alison Brie About James Franco's Harassment Allegations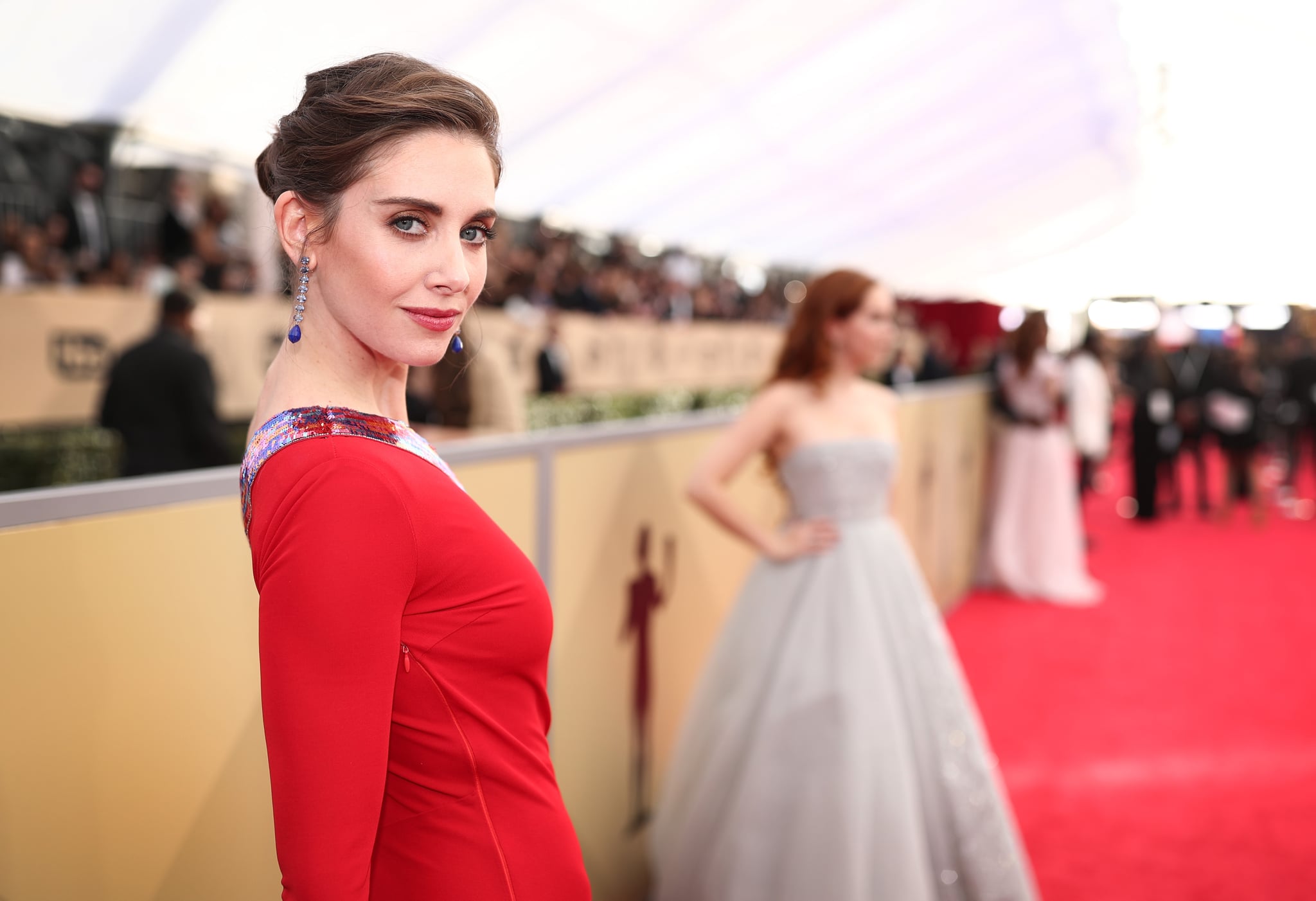 Now here's a red carpet question we didn't see coming. At the 2018 SAG Awards on Monday, E! News Host Giuliana Rancic asked Alison Brie for her thoughts on the sexual harassment allegations against brother-in-law James Franco. Um . . . awkward! But the GLOW actress, who's nominated for her work on the show, gave a graceful and diplomatic answer: she stuck up for her family, saying that not all accusations against her brother-in-law were true.
"I think that above all what we've always said is it remains vital that anyone that feels victimised should and does have the right to speak out and come forward. I obviously support my family," she said.
"Not everything that has been reported is fully accurate, so I think we're waiting to get all the information. But of course now is the time for listening and that's what we're all trying to do."