Glee Renewed For a Third Season Pickup
Glee Gets a Third Season Pickup!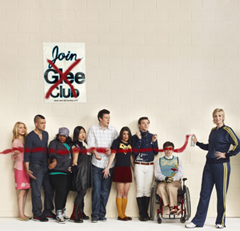 Now this is overachieving worthy of Rachel Berry: Glee has just been picked up for a third season! The mega-early renewal is kind of a big deal, since the show hasn't even ended its first season. The Channel 10 hit was just given a green light for a second season in January, so it's looking like we'll make it to graduation with the glee club after all. Are you totally pumped or are network execs jumping the gun just a wee bit here?