Glee Season Two Episodic Pictures
More Glee Pics: Rachel and Finn Get Sweet, Plus John Stamos!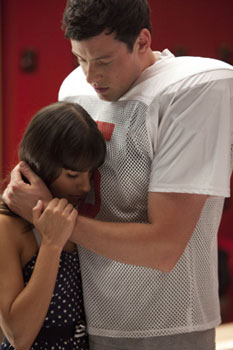 Ring the gleek alarm: the new season of Glee is only a week away! To give you even more reasons to look forward to the premiere, I've got a few more photos to share. From Finn and Rachel's aw-inducing moment to Mr. Schue's close encounter with Emma's dentist boyfriend (aka John Stamos), the new episodes look more fun than ever. Let this promo provide the soundtrack as we all count down to September 22!