Gossip Girl to Involve a Threesome Storyline
What's Your Take on Gossip Girl's Upcoming Threesome?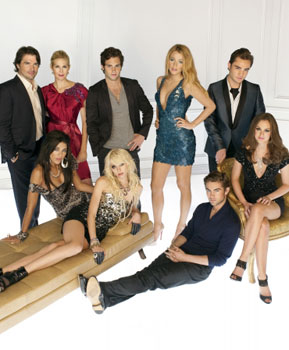 I'm just gonna come out and say it: I think Gossip Girl has been missing the mark so far in season three. A lot of shows struggle with the post-high-school transition and GG is having trouble placing many of its characters in a Uni environment (hello, Blair Waldorf).
That's not to say the writers aren't trying everything—Hilary Duff and Tyra Banks have both made appearances and Lady Gaga also makes a cameo later this season. The juiciest spoiler of all is that we can expect to see a threesome in tonight's episode—though the participants are still a mystery.
So what do you think of this news? Is a threesome story outrageous? Totally dated? Clearly a desperate ratings ploy? And what are your predictions for the parties involved? Tell us below in comments!