Grace Laing The Voice 2017 Interview
10 Minutes With . . . Grace From The Voice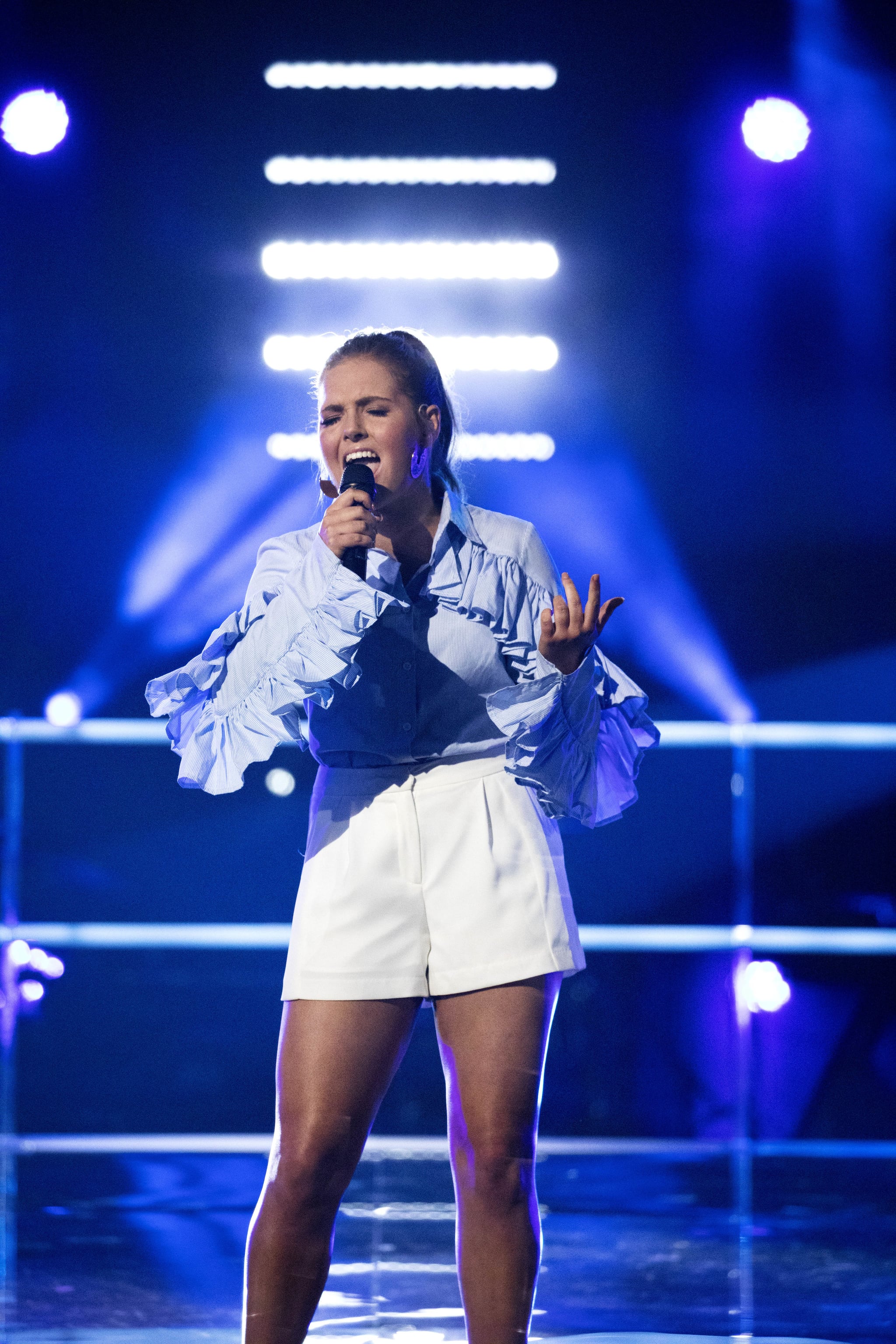 Grace Laing is 16 years old now, and killing it on The Voice — but of course, this is not Grace's first rodeo. The Victorian teen first stepped into the spotlight when she was 13, and a finalist on The Voice Kids, where she took up a spot in Team Delta. Now, three years later, she's more experienced and more ready than ever to make music her main focus in life.
Ahead of her Knockout round against Claire Rowell and Rachael Noakes, we spent 10 minutes on the phone with Grace and fired off a few questions.
POPSUGAR Australia: Can you tell me about your start in music?
Grace: I've always been involved in music, for the majority of my life. When I was 10 years old I really became passionate about it, and I realised that it was the main thing I wanted to pursue. Doing The Voice Kids gave me most of my confidence to just keep going, and to dedicate a lot of my time to it.
PS: How old were you when you did The Voice Kids?

Grace: I was 13 at the time, and I was in the top six overall.
PS: Was it scary for you at that age?

Grace: It's funny because some of the kids were eight years old, and you'd see that they weren't fazed by it. It's like you don't fully have a grip on the fact that, like, "Wow this is going to be on TV." You just kind of go with it. So I guess my blind audition was when I was the most nervous, but at the same time, I still really wasn't afraid of it. And as each round progressed, it just got easier and easier. By the grand final, I was just like, "This is easy-breezy, not a problem!"
PS: How did it feel doing it now that you're a few years older? Was there added pressure?
Grace: Yeah, 100 percent there was definitely pressure because I knew that there would be build up. Like, "She's come back from The Voice Kids — the returnee!" And in all my interviews, they would really go heavy on the fact that there's a lot riding on this. I was like "Oh, what if Delta doesn't turn around?" And then thank God she did, thank God. And what a plus, I got Seal as well. When you stand behind the doors and you don't see anything, you're like, "Oh God!" but once I saw the audience — and I actually remember, before approaching the stairs, I heard these girls in the audience whispering to each other, and I think they recognised me from The Voice Kids — so then I was like, it's alright.
PS: Do you feel better as soon as you start singing?
Grace: Yeah, it's weird, because all the times I've ever performed — I've performed quite a bit with my singing school and at school assemblies and all that — a lot of the time, I don't have to think about the lyrics or anything, it just comes naturally to me. And I don't know whether it's something in the moment, or the music does it, but yeah, I never really have to try too hard. I'm very lucky in that sense.
PS: What's it like working with Delta again?
Grace: Ever since I first met her, which was in 2014, we've continued our relationship outside the show. In the top six, we all won a trip to LA, and we took the trip the following year. In that time frame, we got to go to Universal Studios, Disneyland, and in between that, she texted me and said, "Would you like to come over for lunch one day?" At the time, she had a house in Beverly Hills, so I went over there with my family and it was just the most amazing day. It was incredible — she had this whole platter of food laid out on the table, we danced and played the piano and sang . . . I'll never forget that day, ever. It's surreal to think, "Did I actually go to Delta Goodrem's house?" It still hasn't sunk in. So we've always remained very close, and it's quite hurtful to see all the things people are saying online about her. It's just a lack of knowledge they have about her; they only see her for such a short time on TV. And of course, it's a TV show — it's for entertainment. She's a very enthusiastic person, that's all it comes down to — she's very passionate about singing and artists. She just wants people to enjoy themselves for the time that they're there. Especially for people who don't get through to the show, she's just trying to make their moment special.
PS: You actually can't fault her once you get to know her as a person.

Grace: Oh no, and I think that's why she has so many people who dislike her — it's just jealousy, honestly. That's the only thing I can bring it down to. A lot of the hate comes from women, which is so upsetting. She's so inspiring as an Australian woman, so iconic in the music industry. And all the battles she's had to fight to get to where she is — people still want to attack her. I just don't understand it.
PS: Time for some quick-fire questions. Snapchat or Instagram?

Grace: Oh, that's tough. I'd probably say Snapchat — I'm more active there.
PS: Who would your dream duet be with?

Grace: There are too many that I love, but if I had to choose . . . Harry Styles. And I actually got tickets to his concert! I'm beyond excited. I don't know how I did it, I was refreshing my laptop and it said, "You're going to Harry Styles!" Maybe when I go I can find my way up to the stage and sing a duet with him.
PS: Who's your favourite person to follow on Instagram?

Grace: I love Gigi Hadid.
PS: Out of her whole group of friends, is she your favourite?

Grace: Oh, that is my dream squad! I would do anything to be a part of it! Just to have those girls as my friends . . .
PS: What is the last movie you saw at the cinema?

Grace: It was Their Finest, with Sam Claflin. It was really good, it was set during World War II — they make a movie about the war during a time of war.
PS: What's your favourite song at the moment?

Grace: I love "Malibu" by Miley Cyrus.